What Was Patricia Williams' Diagnosis In Call The Midwife?
What Was Patricia Williams's Diagnosis in Call the Midwife?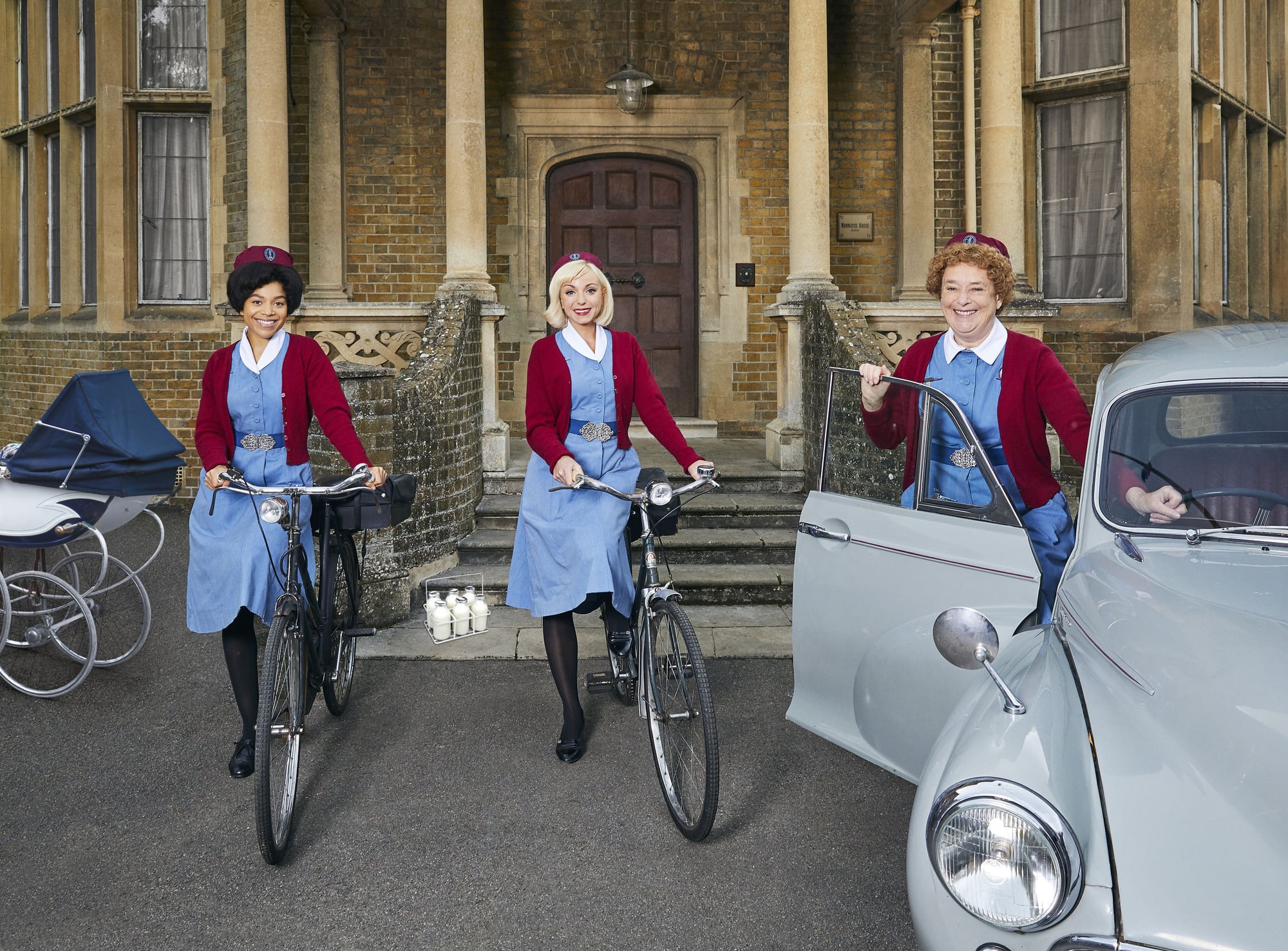 Call the Midwife is back for a 10th series of historical social commentary, interesting medical cases, and a beautiful dose of escapist nostalgia. The nuns and midwives of the 1960s East End have become an unlikely smash hit, while flying the flag for feminism and offering unique characters whose carefully scripted character arcs bring humanity and authenticity to those readily identifying with them at home. As fresh as the day it arrived to our screens, Call the Midwife shows no sign of slowing down, having been renewed for two more series — a relief for those who look forward to looking at the intricate details of the subplots each week, taken from the real-life memoirs of former community midwife Jennifer Worth.
Sunday night's episode shone a light on the evolving medical knowledge of the period when it came to treating what is now known to be a common but treatable pregnancy-related illness. The story was told through the family of Patricia Williams (Sandra Marvin), a woman full of heart, and filled with joy at the prospect of welcoming her third baby, after trying for a number of years to conceive again. Patricia's joy, however, is overshadowed by a condition that caused her to face discrimination and ridicule from doctors, and overshadowed her pregnancy, subsequent birth, and the initial weeks of her son's life.
Having visited the midwifery clinic for a routine check-up, Patricia is told that she is gaining weight at a level more rapid than would be normal and healthy. When being examined by the lovely midwife Shelagh Turner (Laura Main), Shelagh expresses concern about the potential size of the baby, fears that are immediately batted away by Patricia, as the experienced mother has already successfully delivered a 9lb, and 10lb 7oz baby, and has no qualms about this one going the same way. (As someone who has delivered a 9lb 10oz baby myself, I could only wince at the memory, and mentally high five her nonchalance at doing it for a third time.)
When glucose is later found in her urine, anyone who has had a baby in recent years, and attended one of the many midwife appointments that comes with that, would probably have called the diagnosis: gestational diabetes. According to the NHS, gestational diabetes is the development of high levels of blood sugar during pregnancy, where previously a diabetic diagnosis is not present. It occurs when the pregnancy places extra demand on the body for insulin, and the body cannot meet demand. The most common time for presentation is during the third trimester, but can happen at any stage — the good news is that it is easily treatable, and usually disappears once the baby is born. Symptoms vary, and women at high risk will routinely be screened, however in Patricia's case, excessive thirst and lethargy were also giveaways that she had a diagnosis coming up.
Patricia has a lovely relationship with midwife Lucille Anderson (Leonie Elliott), and if there's ever a midwife you wished existed in real life, it's Lucille. Together, Lucille and Shelagh dig out the first ever study into gestational diabetes, and start the fight for Patricia to get the tests she needs. In true historical style, this is obstructed by doctors who think they know better, and results in a devastated Patricia fleeing the hospital where she's been sent for tests, after wrongly (and rudely) being told she simply needs to stop overeating. This negatively affects her relationship with her healthcare professionals, and where her team have been trying to advocate for her, the barriers go up and she is left feeling humiliated.
After wanting a home birth, Patricia eventually requires an emergency caesarean, and her baby must be a kind of record topper, weighing in at a whopping 13lbs 8oz. However, her reaction to the way her baby was delivered, and the difficulties this presents for how she can resume normal activities and care for her son, tarnishes an event she was so desperately looking forward to. Her relief at finally being given a diagnosis is palpable, if dampened by lasting memories from how she was treated, and the fact that as she went untreated, her baby could have been seriously harmed. As well as the complexities of emerging research on a newly identified illness, the episode emphasised the importance of team work when making a diagnosis, and putting the needs and wishes of the patient first. It almost makes the perfect case study for how to improve modern day multi-professional working, and how to treat individual cases with the compassion and dignity they deserve.
Image Source: BBC