Paleo Fast Food
Because Being Paleo Can Still Be Fun, Here Are 7 Fast-Food Options Just For You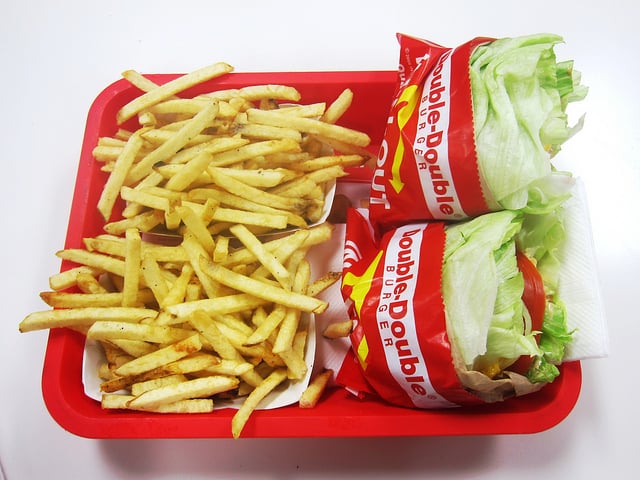 It's Saturday night. You get a text from your friends in a group chat. They all want to make plans to go out for some grub, and they're throwing out fast-food names left and right. Now you're thinking, "What are my options? I could just pretend I never read the messages and call it a night early. No, that's not right to do. Well, I could say I'm not hungry and just go to hang out. But that won't work because I'm actually hungry . . ."
I know this thought process sounds so familiar to anyone starting a new diet or lifestyle to feel more healthy. I honestly love home-cooked meals just as much as eating out, but what I try not to compromise is spending quality time with friends and family just because I might be anxious about how clean restaurant food is. I'm a huge foodie. I love trying new things and indulging here and there as long as I can practice balance.
If you are strictly Paleo or if you are what I call myself — a Paleo-based eater — you can still find your way around fast-food menus easily! Here are seven ways I would order at fast-food chains to make it easy the next time you find yourself at one.