Easter Hot Cross Bun Bread and Butter Pudding Recipe
Take Your Easter From Humble to Heavenly With This Hot Cross Bun Bread and Butter Pudding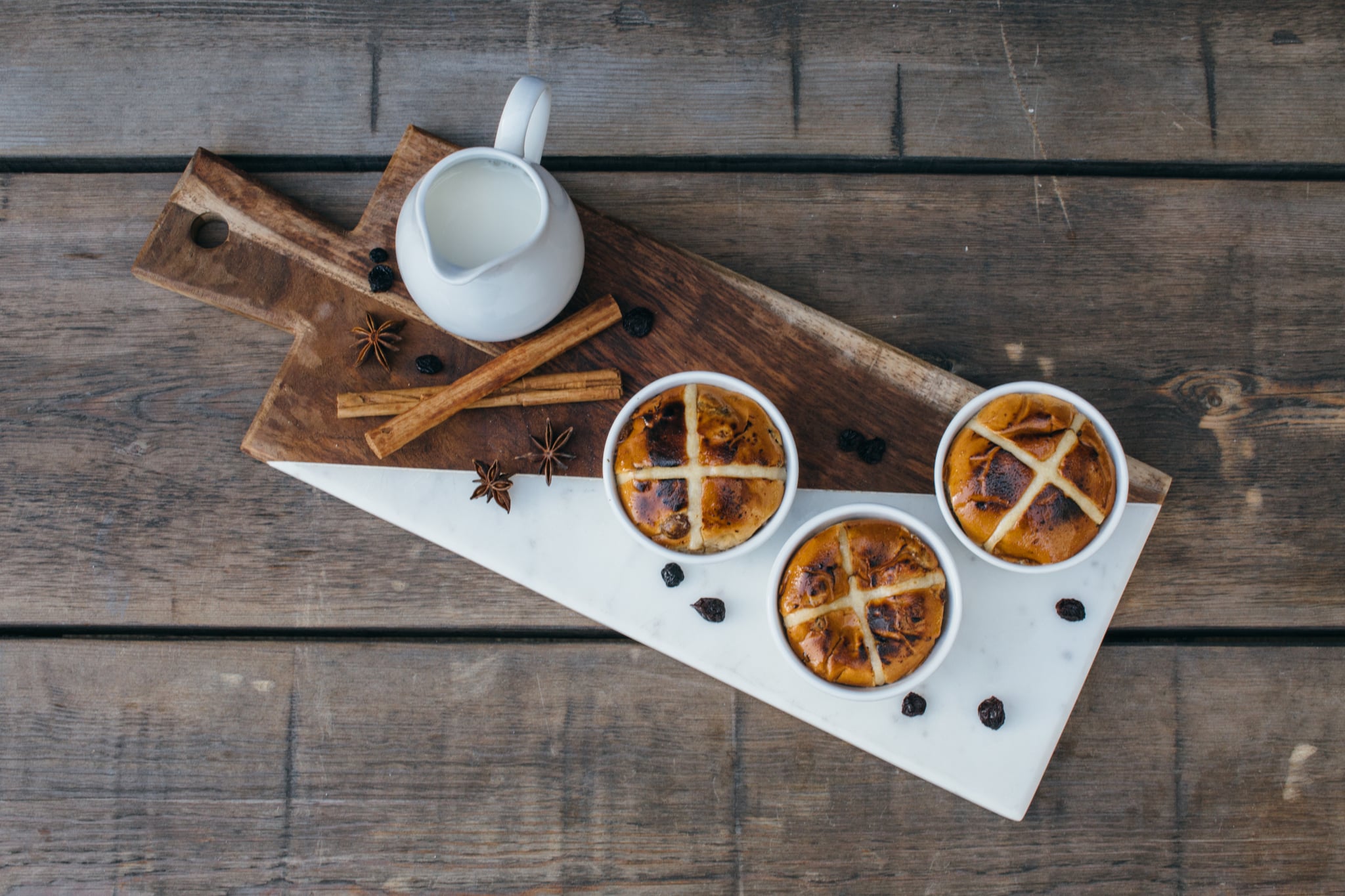 When it comes to dessert hybrids, consider us on board. Whether it's ice cream balancing on a bed of spun sugar, a Cadbury's Creme Egg that's been given the Scotch egg treatment, or simply adding booze to our doughnuts, we're all for getting creative. This applies to Easter, too. And when we met the hot cross bun bread and butter pudding, we didn't look back.
Truly giving a spin on a classic dessert during the time of daffodils, lambs, and pancake bloat, London-based catering company Capital Cooking just upgraded the hot cross bun to new heights. Try it for yourself and see!
Hot Cross Bun Bread and Butter Pudding
Capital Cooking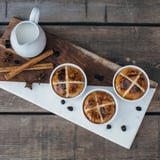 Ingredients
4 hot cross buns
20 g butter, softened
3 tablespoons orange marmalade
2 eggs
150 ml double cream
300 ml milk
50 g caster sugar
zest of 1 orange
1/2 teaspoon vanilla extract
pinch of nutmeg and cinnamon
1 tbsp Demerara sugar
Directions
Pre-heat the oven to 180°C /160°C fan / gas mark 4. Grease a shallow ovenproof dish.
Slice the hot cross buns in half, spread with the softened butter and marmalade and place into the ovenproof dish.
In a clean bowl whisk together the eggs, cream, milk, sugar, orange zest, vanilla extract, and spice. Pour the custard over the hot cross buns and leave to soak for 20-30 minutes. You will need to press the hot cross buns down into the custard so that it gets fully absorbed.
Sprinkle with Demerara sugar and cook on a middle shelf for approximately 40 minutes until risen and set. Leave to stand for 10 minutes before diving in! Serve warm and with cream or ice cream.
Information
Category

Dessert Bread

Cuisine

English/Scottish/Irish