Sonic Drive-In Pickle Juice Slush
Sonic Is Launching a Pickle Juice Slush, and the Possibilities Are Ri-DILL-culous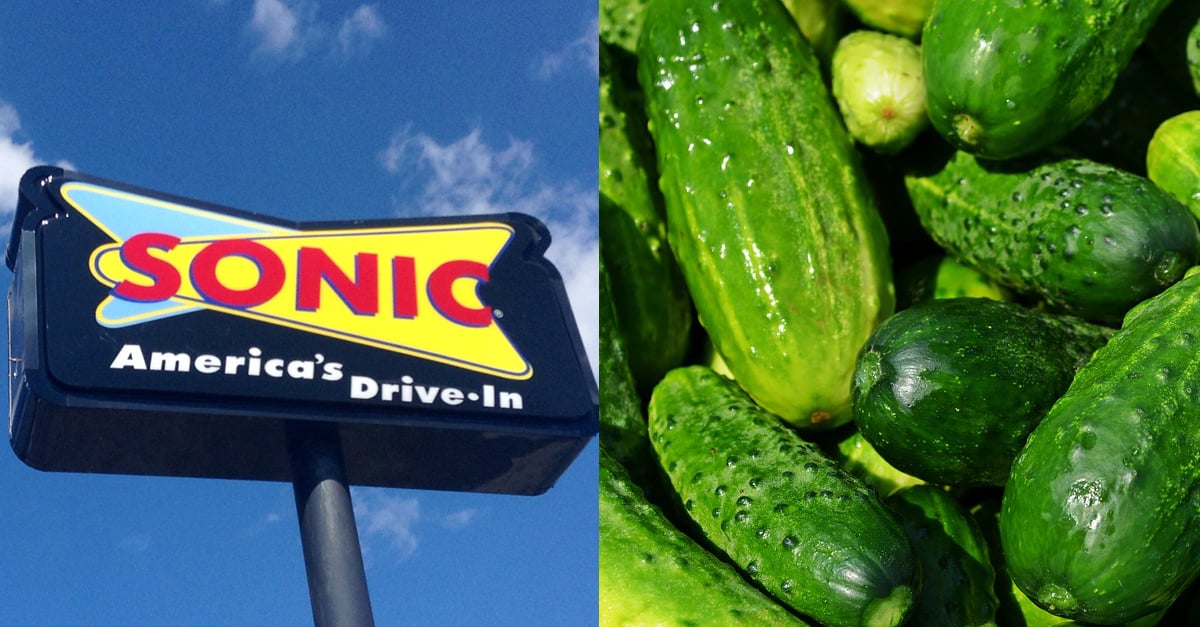 I'm just going to throw it right out there: Sonic Drive-In is launching a pickle juice slush just in time for Summer. Depending on your feelings about pickles, this will either be a major dill for you or you'll gag at the very concept. As a former Sonic carhop, I can attest that slush is essentially frozen sugar water . . . which means that this drink will essentially be an icy, sweet-and-sour, dill-infused clusterf*ck. But as a pickle-lover, I can also attest that it sounds freaking delightful.
According to Today, the slush flavour will roll out to 3,500 Sonic Drive-In locations by early June — just in time for the Summer heat to send people to the fast-food chain in droves. Since Sonic's menu is so extensive, you can pair your pickle slush with a Chili Cheese Coney, tater tots, onion rings, or any number of other tasty treats . . . or, of course, you can enjoy it all on its own.
If that's not enough tickle for your pickle — sorry, I had to — you can always bring it home to enjoy with some of the other dill-icious creations out there, like chip dip, kombucha, soda, or ice cream. Or you could even mix it with pickle-flavoured vodka to make it an adult slush — I don't judge!