Disney's Recipe For Ginger Molasses Crackle Cookies
You Know Disney's Molasses Crackle Cookies Coated in Sugar? Here's How to Make 'Em at Home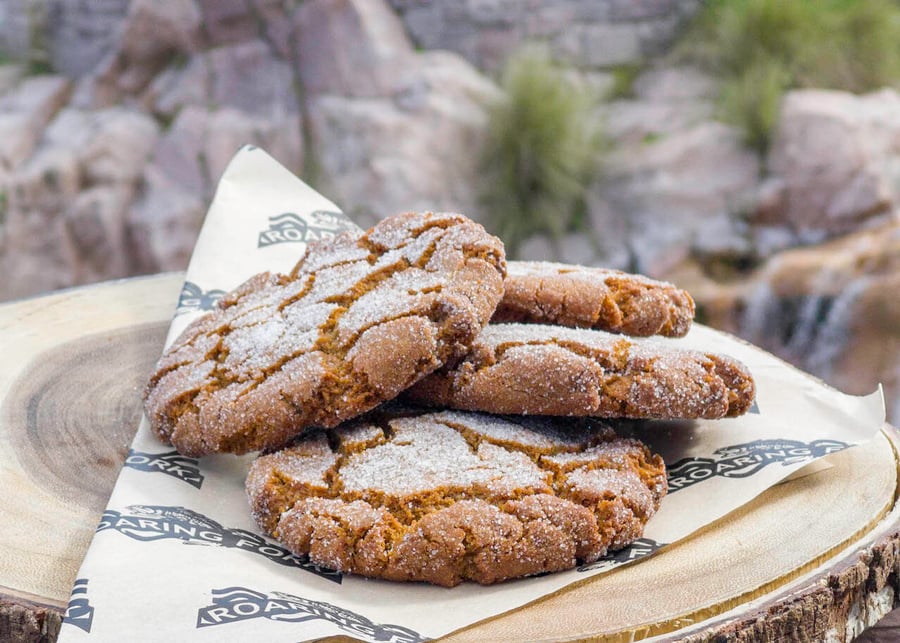 Mind the crumbs! Walt Disney World is known for having a lot of incredible desserts, but its cookies are top tier, especially the Molasses Crackle Cookies at Disney's Wilderness Lodge. Since we don't have plans to visit the theme park anytime soon, Disney Parks Blog dropped the recipe so we can whip up a batch of the super sweet cookies at home. Just make sure you have a decent amount of sugar on hand.
Coated in a crunchy sugar crystal layer and filled with rich molasses and spicy ginger, the crackle cookies are just about as sweet as a dessert can get, and the winter spices make them perfect for enjoying with a hot cup of cocoa. Of course, if you're looking to snack on them in the warmer months, you could always sandwich a scoop of vanilla ice cream between two of 'em for a cooler treat. A part of me knows that eating these is a recipe for crumbs, but an even larger part of me knows it's worth it. Check out the full Disney recipe to try these at home for yourself here.
Disney Wilderness Lodge Molasses Crackle Cookies
Disney Parks Blog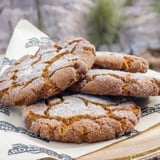 Ingredients
1 cup canola oil
2 1/4 cups granulated sugar, divided
1/3 cup molasses
1 egg
3 cups all-purpose flour
1 tablespoon baking soda
1 tablespoon ground ginger
1 1/2 teaspoons ground cinnamon
1/2 teaspoon ground cloves
Directions
Preheat the oven to 350˚F.
Line two baking sheets with parchment paper.
In a large bowl, cream together the canola oil and 1 3/4 cups of sugar with a hand mixer.
Add the remaining 1/2 cup of sugar into small bowl and set aside.
Next, mix in the molasses and egg.
In a medium bowl, combine the flour, baking soda, ginger, cinnamon, and cloves.
Add the dry ingredients to the molasses mixture and stir until the dough is thoroughly combined.
Use an ice cream scoop or your hands to mold the dough into two-inch balls.
Carefully drop each ball of dough into the bowl of sugar and toss to coat.
Place the sugar-coated dough balls two inches apart on the parchment-lined baking sheets.
Bake for 10 to 12 minutes or until golden brown. Let cool for five minutes and enjoy!
Information
Category

Cookies, Desserts

Yield

30 cookies