Peanut Butter Whipped Cream Recipe With Photos
This Peanut Butter Whipped Cream Is So Easy to Make, and We Plan on Eating It by the Spoonful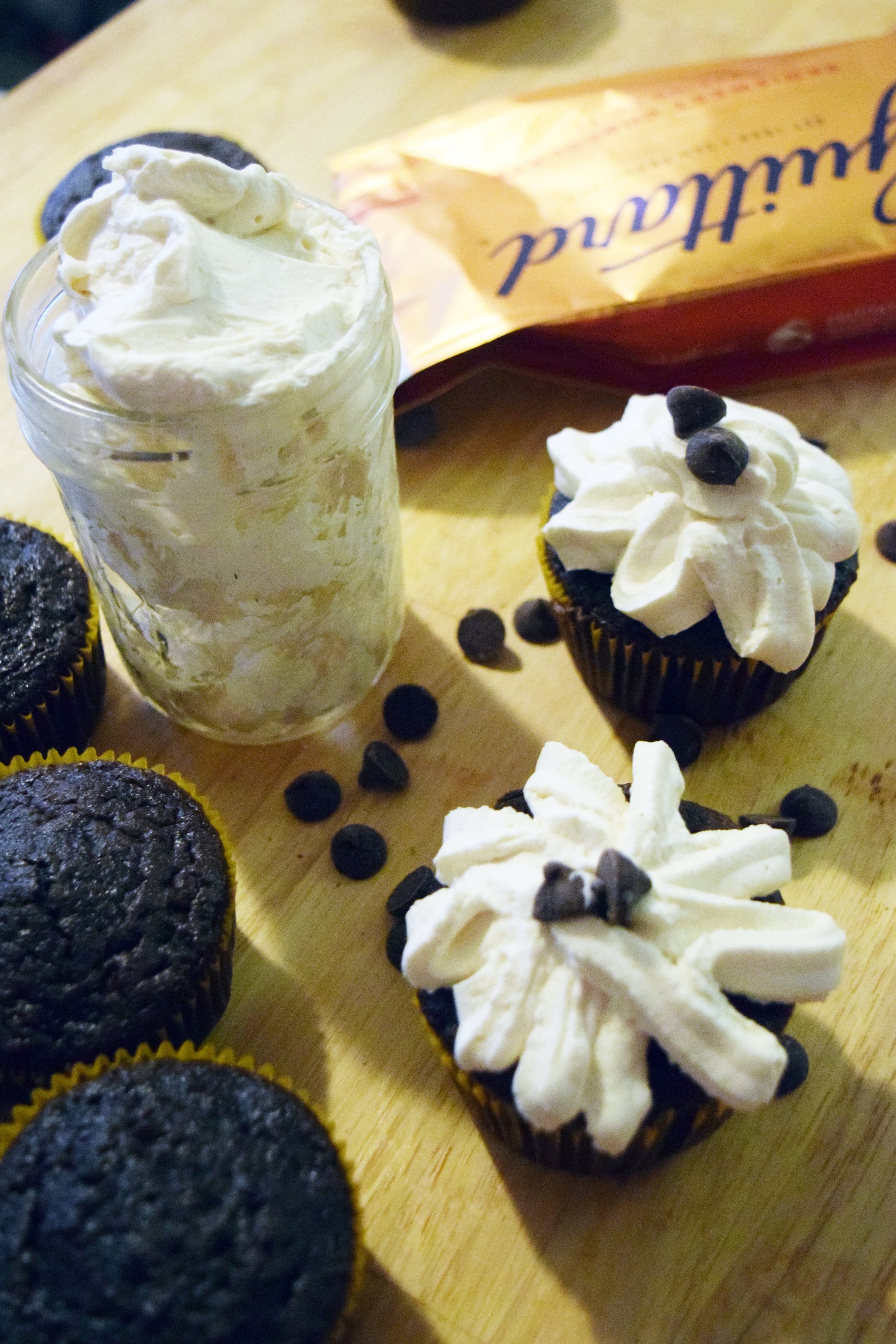 Plain whipped cream is great and all, but since peanut butter makes everything better, combining the two is just a no-brainer. And this recipe for peanut butter whipped cream from The First Year is so incredibly easy to make that you can't possibly mess it up! It only requires three ingredients and comes together in just minutes. It's the perfect topping for any number of treats — cakes, pies, pudding — or can be enjoyed all on its own.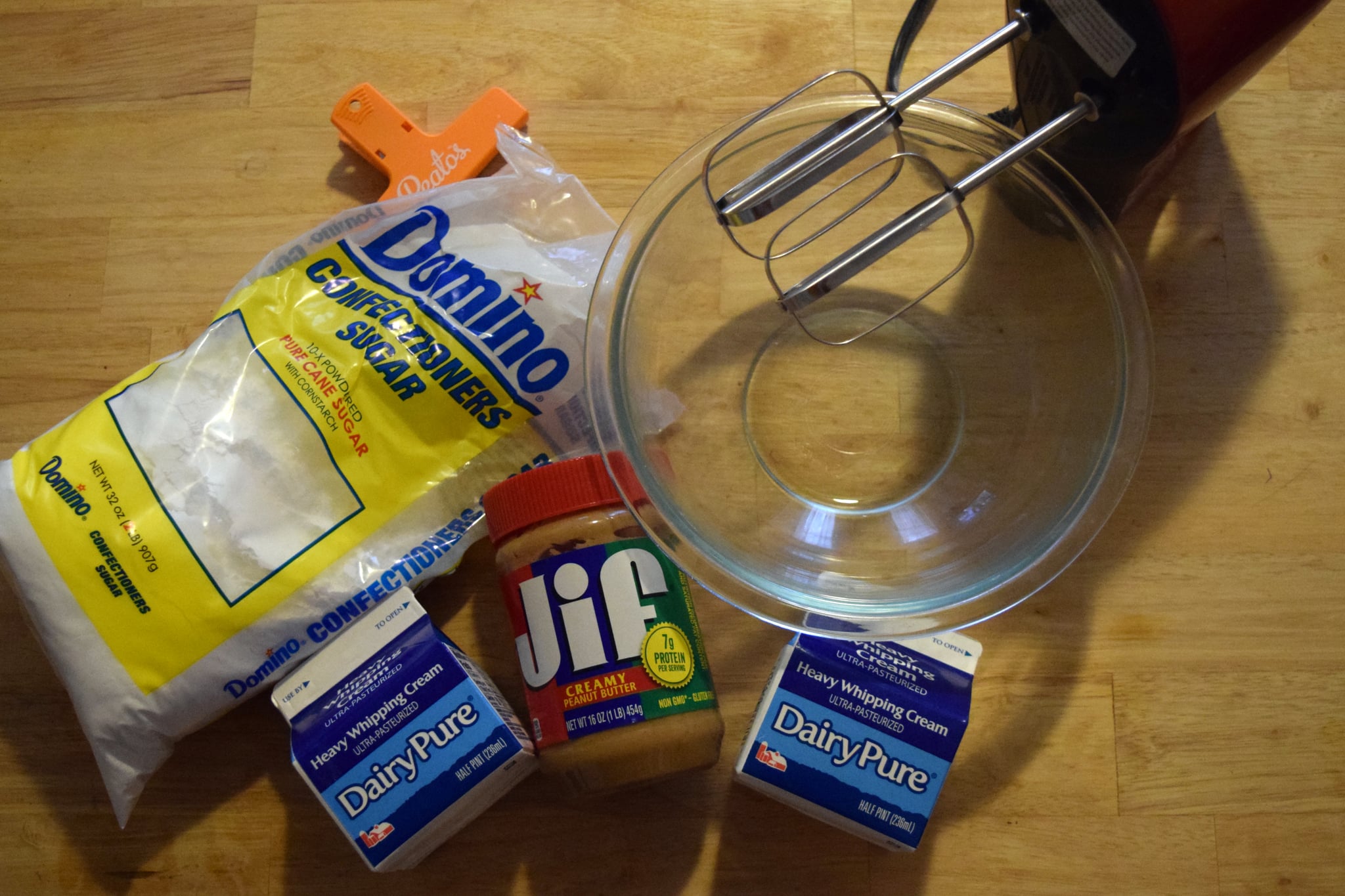 All you need is heavy cream, icing sugar, and peanut butter to make this sweet treat. Throw it all in a bowl and beat it with your mixer until it's whipped cream. You can also easily adjust the measurements to suit your taste if you want a more peanut-y flavour or less sweetness. And you can make more whipped cream by just using more heavy cream.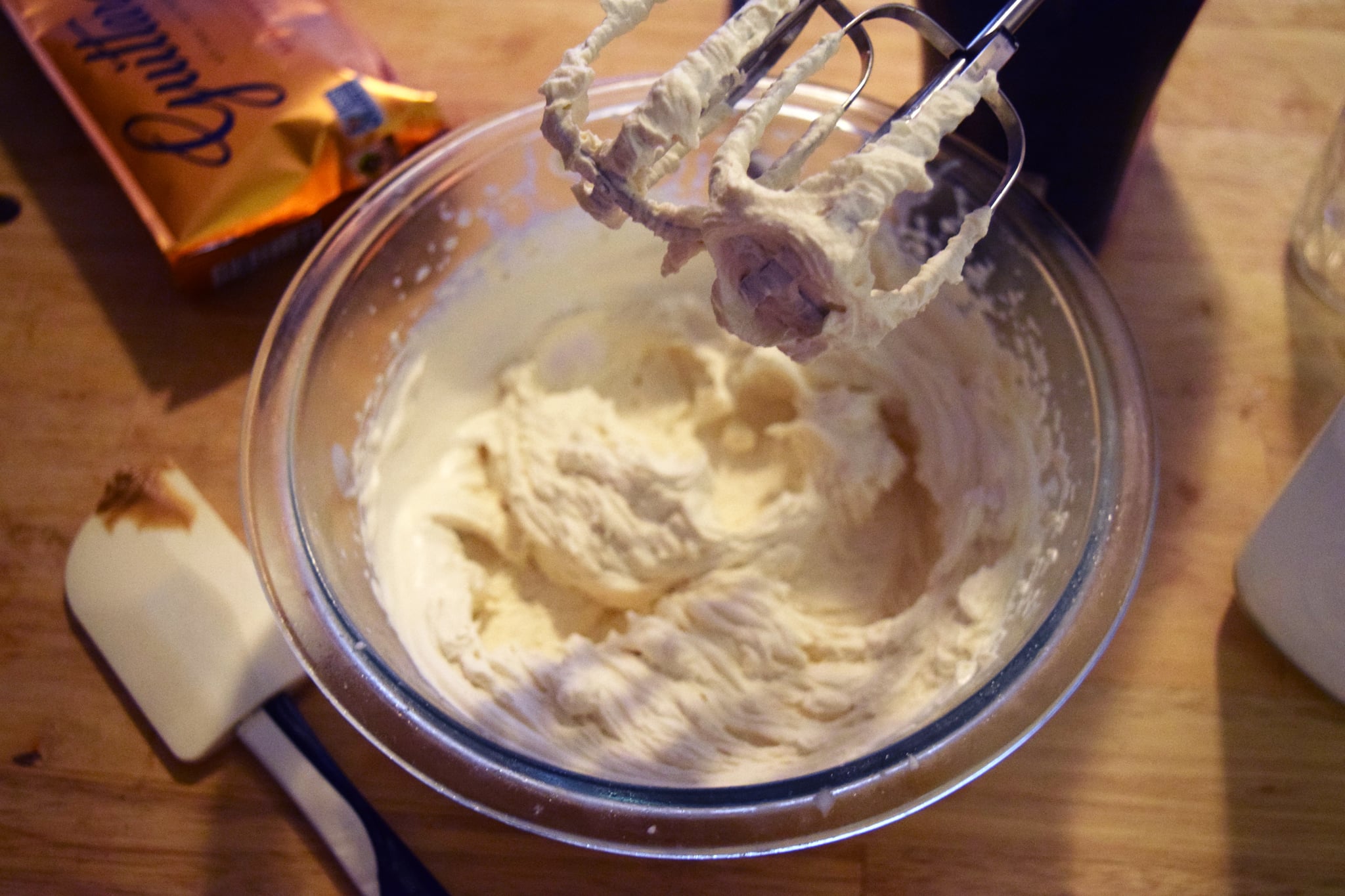 I made some chocolate-fudge cupcakes to put my whipped cream on and even added a dollop of cookie dough that I had in my fridge to the centres of the cupcakes. I topped them off with the whipped cream and some chocolate chips, and I had the most decadent little treat! The whipped cream doesn't last long, though, so make sure you use it and eat it right away. It'll hold in the fridge for a day or two, but that's about it, so you better dig in. Get the detailed recipe ahead and top your fave dessert with this whipped cream!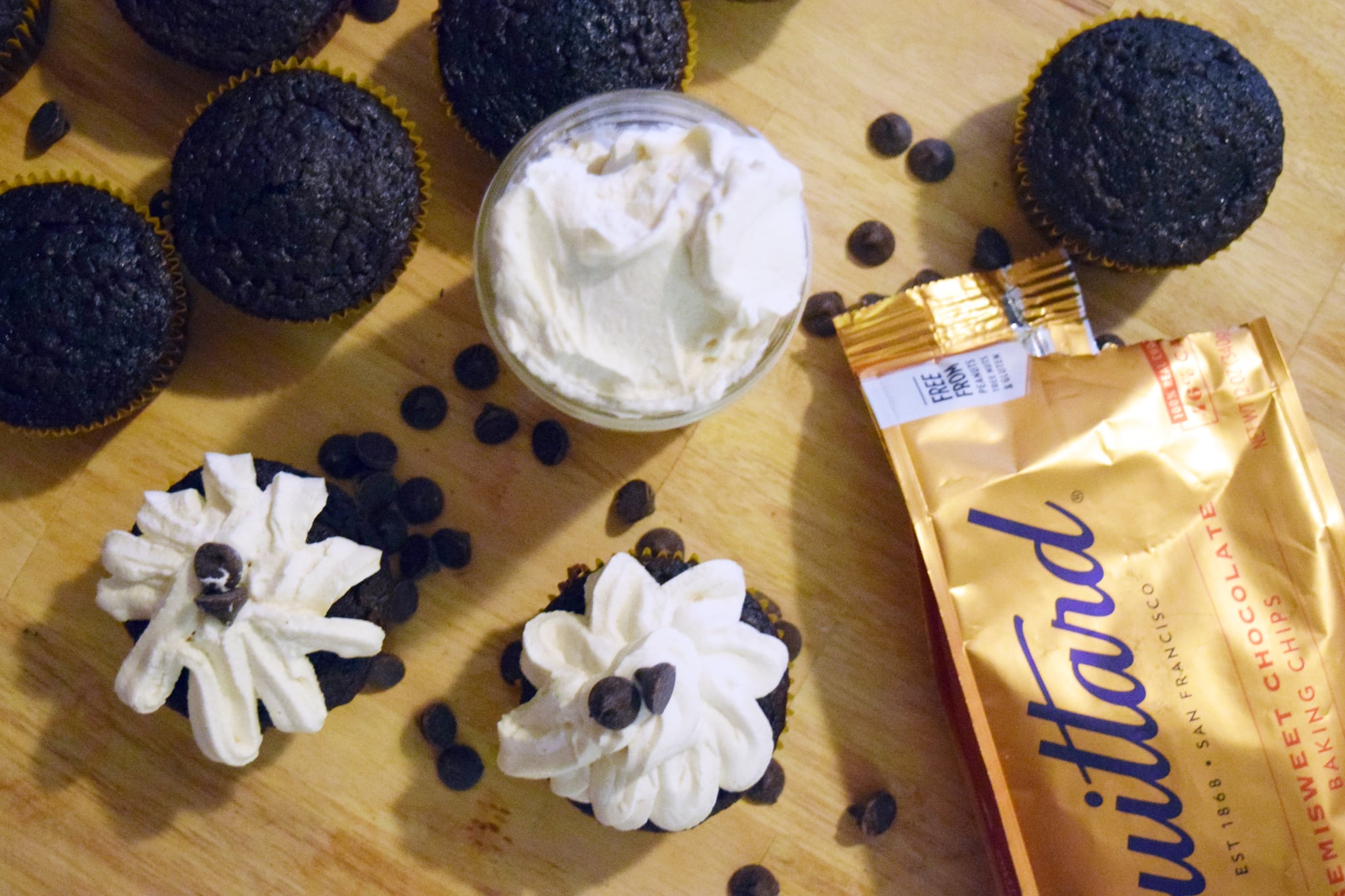 Peanut Butter Whipped Cream
The First Year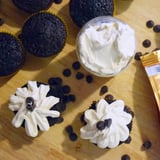 Ingredients
1 cup heavy cream
1 tablespoon peanut butter
2 tablespoons powdered sugar
Directions
Place a metal or glass mixing bowl and beaters in the freezer for 15 minutes.
Remove the bowl from the freezer. Add the heavy cream, powdered sugar, and peanut butter, and beat with an electric mixer for four-to-seven minutes, or until stiff peaks form.
Use on cakes, cupcakes, pies, hot cocoa, etc., or enjoy on its own. Place leftovers in a container and store in the fridge for up to one day.
Information
Prep Time

5 minutes

Cook Time

10 minutes

Total Time

14 minutes, 59 seconds
Image Source: POPSUGAR Photography / Hedy Phillips