Disney World's Star Wars Hotel Details
The Star Wars-Themed Hotel at Disney World Launches You Into Space For 2 Nights, and We Can't Wait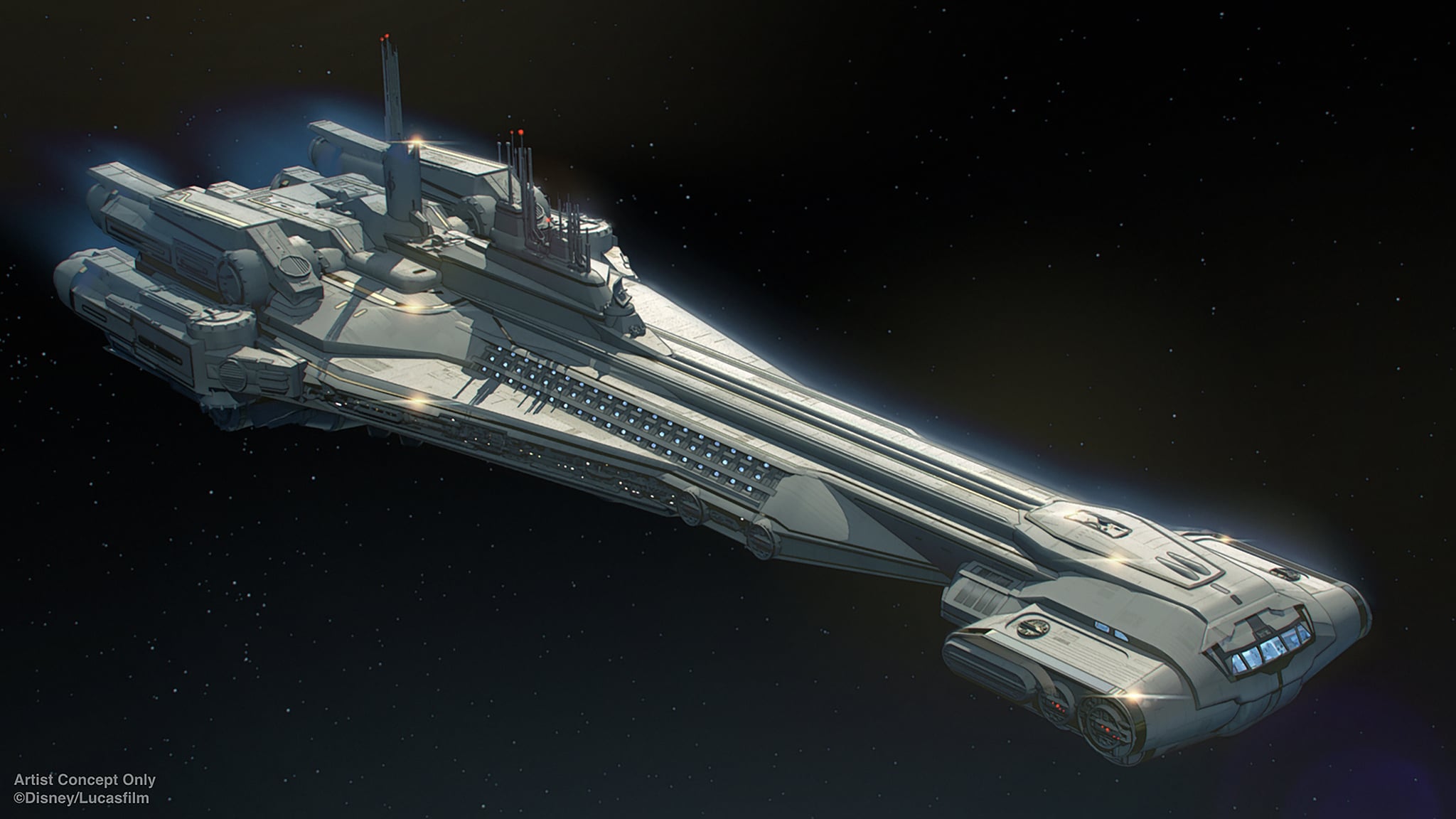 Disney is known for their immersive experiences that make you feel like you're actually a part of a movie, show, or ride, but the new Star Wars holiday package at Disney World might be the most epic one yet. At the 2019 D23 Expo, plans were revealed for a unique two-night holiday experience called the Star Wars: Galactic Starcruiser, and we've already got our bags packed!
The package, which only lasts for two days and two nights, brings new groups of guests "on board" the luxury star cruiser Halcyon, aka a hotel, at the same time. Guests will enter the experience through "launch pods" that allow them to watch the real world fade away behind them as they head for the stars through hyperspace, all while never leaving Orlando, FL. While on board, guests will stay in themed cabins and experience "on board" dining, while also interacting with each other and with surprise Star Wars characters as a specific story unfolds.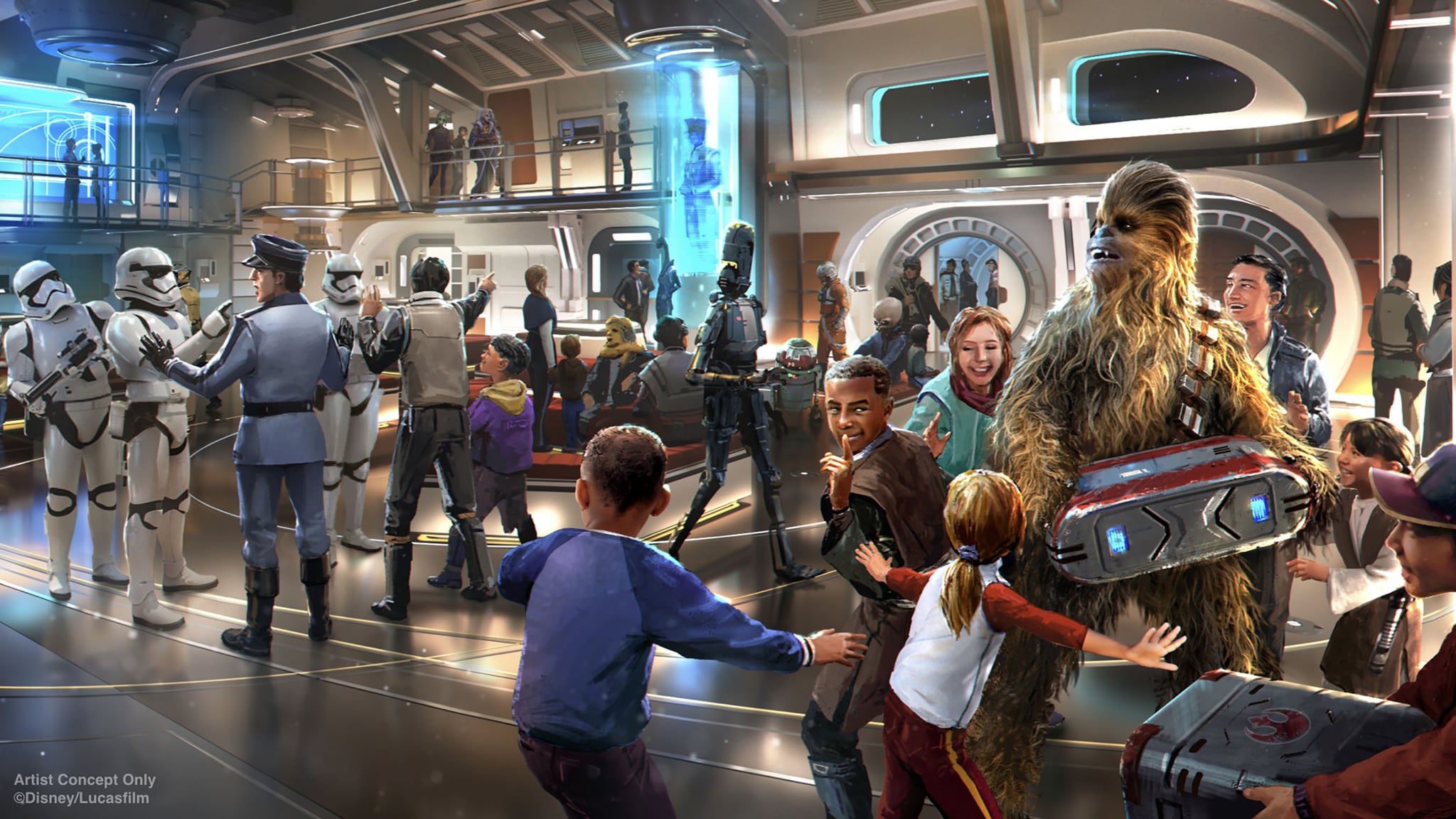 Guests can participate in several different activities to get even more immersed in the galactic world. One option allows guests to partake in lightsaber training, facing off against a "training remote" to see how they'd fare in combat. They can also visit the ship's bridge to learn about navigation, defence, and all the ship's systems, or just explore the ship and see what secrets they can uncover. While the story is somewhat scripted, it's more of a fully immersive choose-your-own-adventure style, so you can actually influence the outcome of your own journey on the ship!
The Star Wars: Galaxy's Edge section of Disney World opens Aug. 29, and the Galactic Starcruiser will be part of that new set of attractions. Prices and availability have not yet been announced, but it won't be long until you can take your very own immersive, interactive journey into our favourite galaxy far, far away!