Kylie Cosmetics Power Plush Concealer Review With Photos
The New Kylie Cosmetics Power Plush Concealer Deserves the Hype
As POPSUGAR editors, we independently select and write about stuff we love and think you'll like too. If you buy a product we have recommended, we may receive affiliate commission, which in turn supports our work.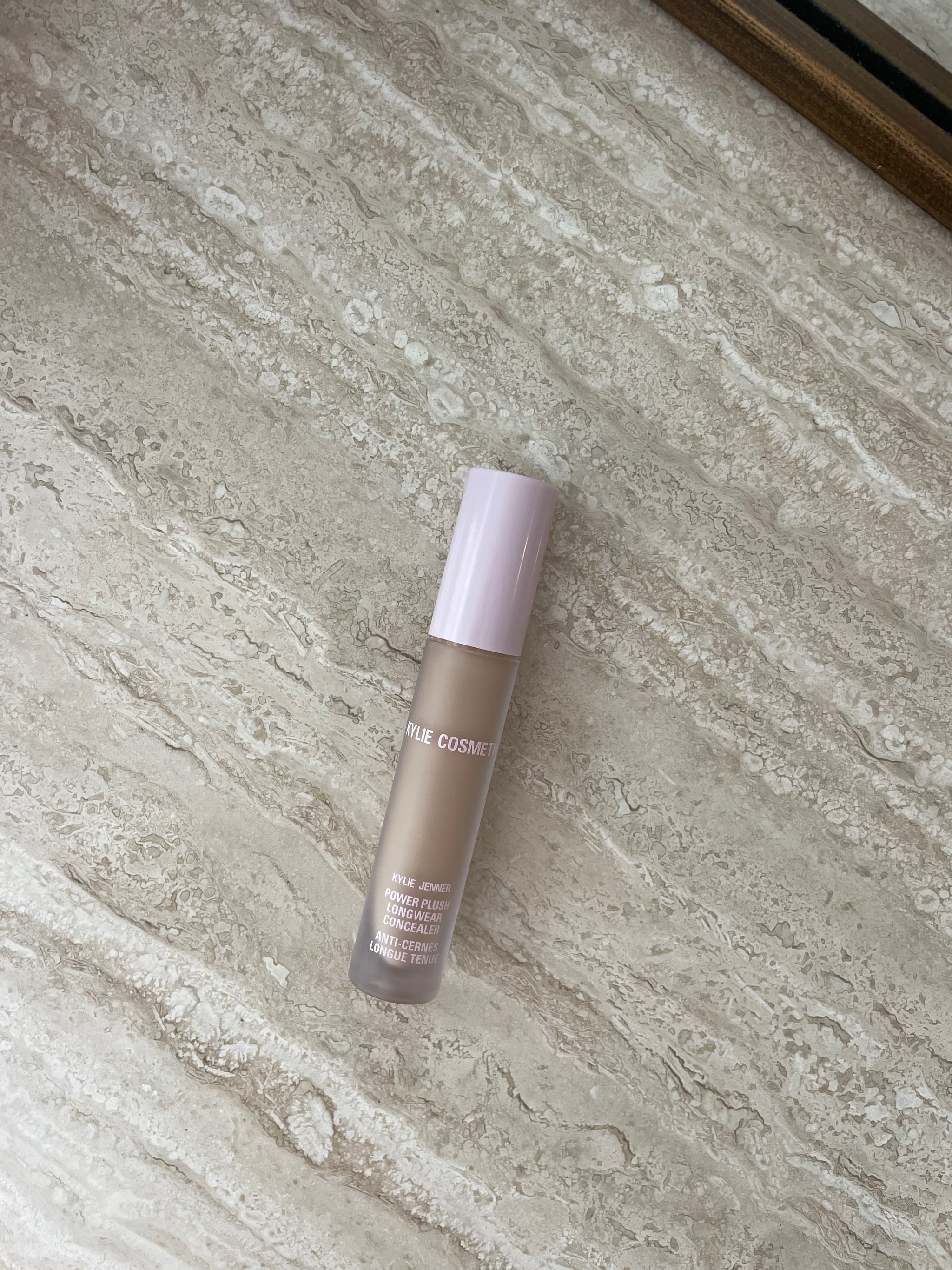 I spend a lot of time testing out different beauty products. If I'm not eating, sitting at my computer writing, or out with my girlfriends, chances are I'm in my bathroom swiping, swatching, and slathering away. Out of all of the items I find myself trialing, concealer is the one I feel safest trying on a regular basis. I have dry, acne-prone skin, and most skin-care and makeup products have the potential to break me out, and fast. All it takes is a few hours wearing the wrong foundation, and suddenly my face is covered in zits. Luckily, I don't tend to get breakouts around my eyes, so I'm happy testing every single concealer that comes across my desk.
The latest was one I was foaming at the mouth to try as soon as I heard about it on social media, and after a singular day of testing, I was sold. Since then, I've worn it on dates, out with friends, and even around the house, and I'm still just as in love as I was at first swipe. Allow me to introduce you to my new favourite product: the Kylie Cosmetics Power Plush Longwear Concealer ($27).
Keep reading to see my full review of the Kylie Cosmetics concealer and find out why this buzzy product has landed a permanent spot in my makeup bag.
About the Kylie Cosmetics Power Plush Longwear Concealer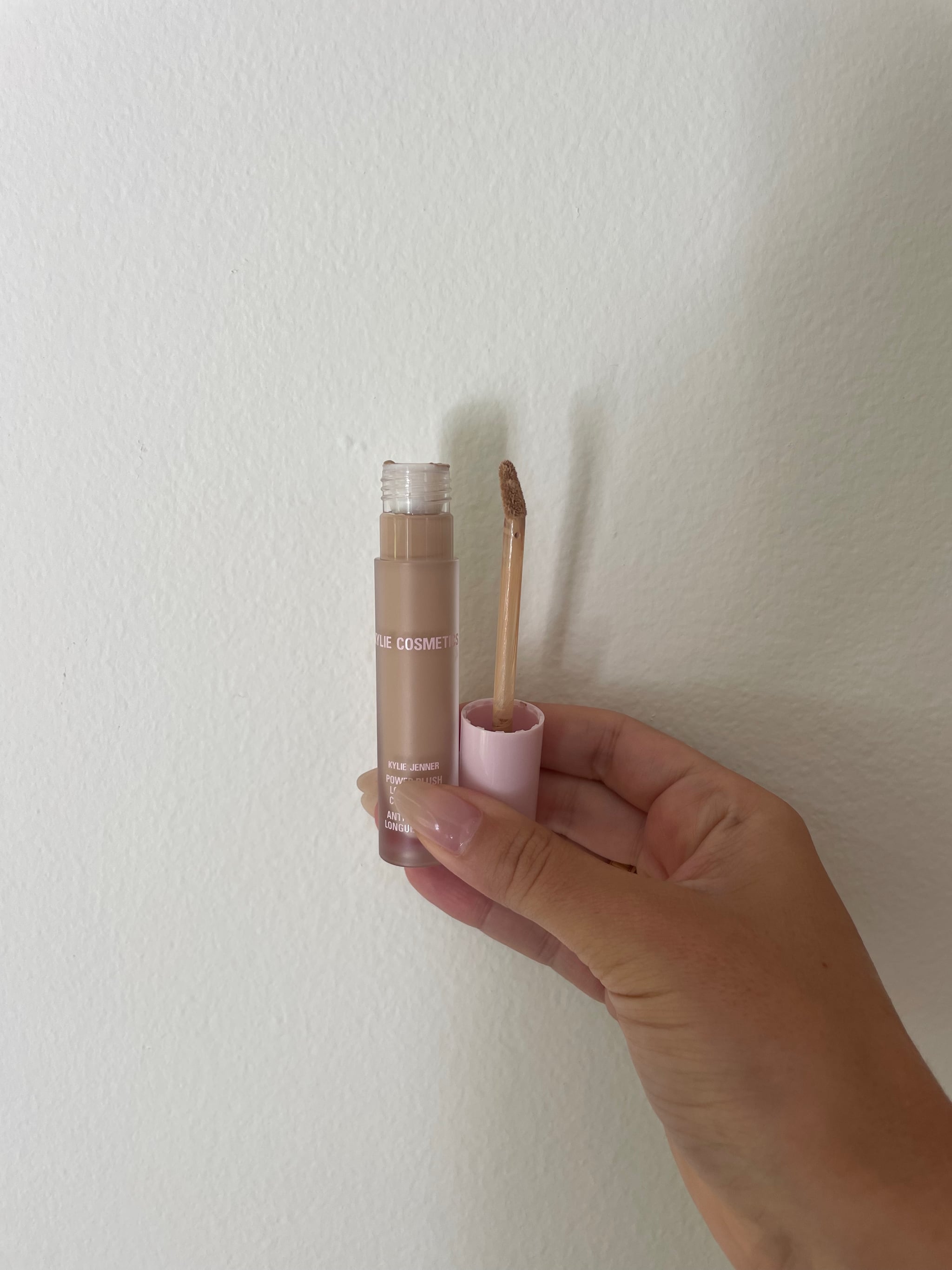 This is a medium-coverage, buildable concealer with a satin finish.
It comes in 40 different shades.
The formula is waterproof, and it promises to brighten, blur, and last 12 hours.
Key ingredients include panthenol (for moisture), rosa flower extract Centella Asiatica (to combat free radicals), and vitamin E (an anti-inflammatory).
It's vegan, cruelty-free, and paraben-free.
What I Like About the Kylie Cosmetics Power Plush Longwear Concealer
The first time I tried it, I started out my morning with a cold plunge (I know, who am I?), then I spent a full day working, and after the clock struck 6:30, I did an at-home Pilates workout. I wanted to test the longevity of the product, and I'm pleased to say it passed all of my tests. While it definitely faded a bit around the six-hour mark, for the most part, it stayed in place, even without setting powder. As for being creaseproof, the declarations from the brand are mostly true, but I have a tiny wrinkle underneath each eye that makes it impossible to fully test that claim.
Since my initial trial, I've found that it works well for nights out when I need a few extra layers to make sure everything is covered, but it's also my go-to concealer for my no-makeup makeup days. When I'm looking for something a little more low-key, I just conceal the area under my eyes with one swipe, then any blemishes I have on my face; I add a little mascara; and I'm ready to go.
The formula is creamy, it isn't drying, and it lasts for hours. I also don't need to set it with powder if I'm going for a casual look, which is great because I've found that applying setting powders underneath my eye dries out the area.
How to Use the Kylie Cosmetics Power Plush Longwear Concealer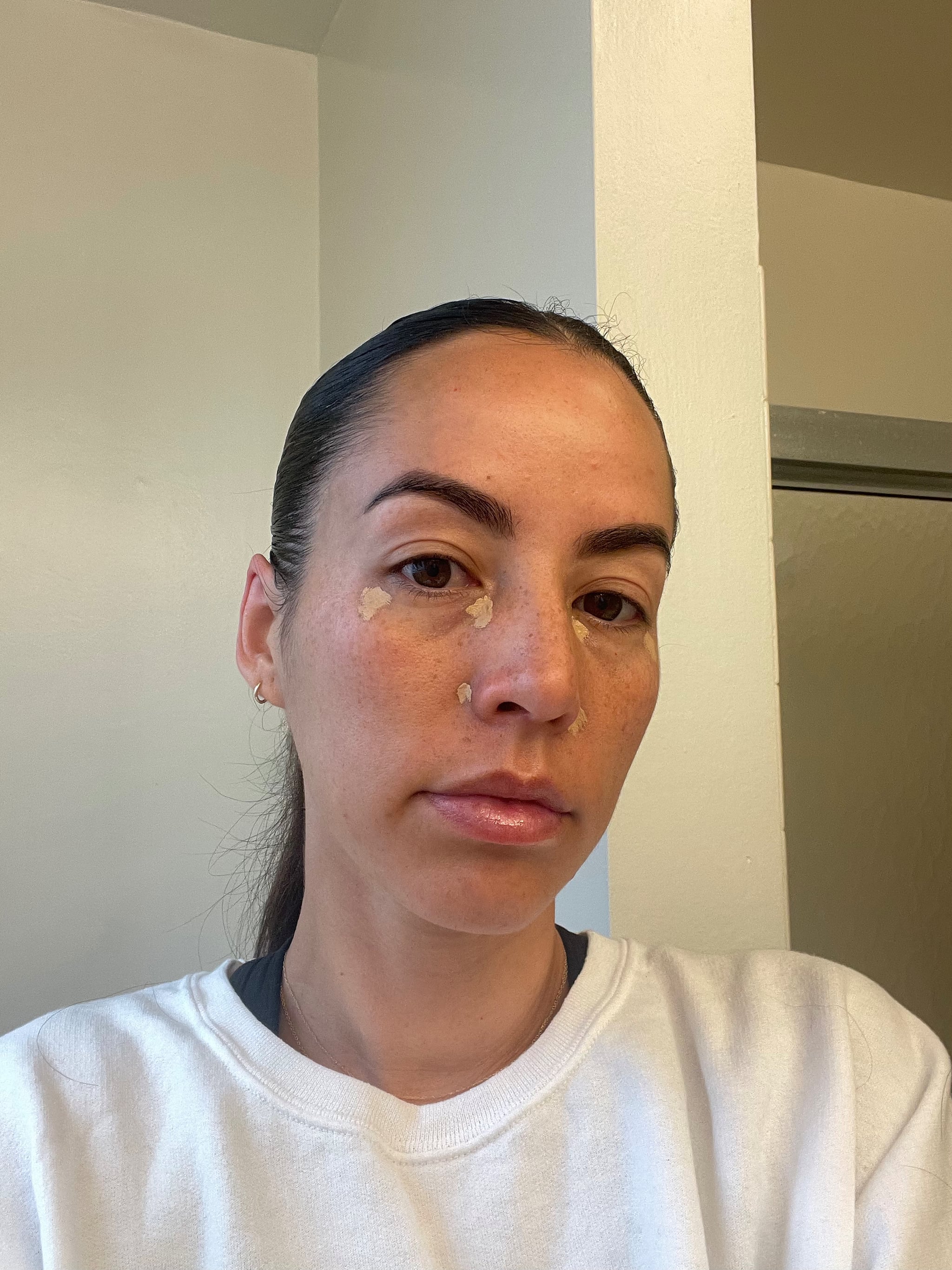 The brand recommends starting out by applying the concealer directly onto the skin with the doe-foot applicator. From there, it suggests blending out using a concealer brush. If you're looking to cover up dark spots or circles, it recommends picking a shade closest to your skin tone. If you're looking to brighten, opt for a shade lighter and apply it to the high points of your face.
I like to dab the product on my face using the three-dot method, and after letting the concealer marinate, I like to blend everything out with a damp beauty sponge. If I'm going out for the night, I'll usually set the area with powder, but if not, I'm OK leaving it as is.
What to Consider Before Trying the Kylie Cosmetics Power Plush Longwear Concealer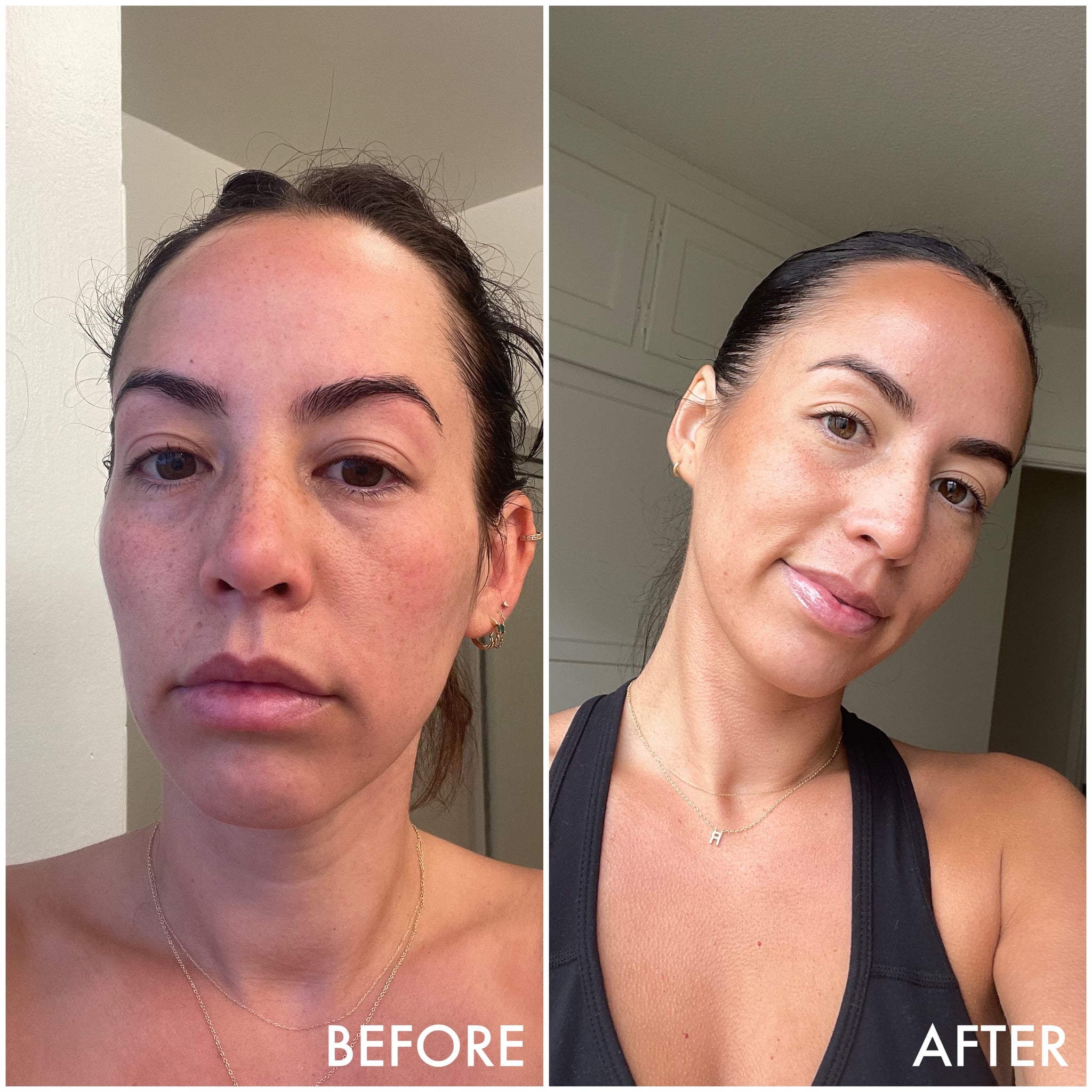 Kylie Cosmetics offers a 100 percent shade-match guarantee, and its website states it'll give you a free replacement on your first shade if it doesn't match. The first shade I opted for worked for me — I went with shade 4WN, for anyone curious — but I'm a big fan of this policy, considering the wide shade range the brand offers.
Rating:
Image Source: POPSUGAR Photography / Renee Rodriguez