Lancôme Care & Glow Serum Concealer Review With Photos
I'm Fully Committed to Zendaya's Favourite Concealer
As POPSUGAR editors, we independently select and write about stuff we love and think you'll like too. If you buy a product we have recommended, we may receive affiliate commission, which in turn supports our work.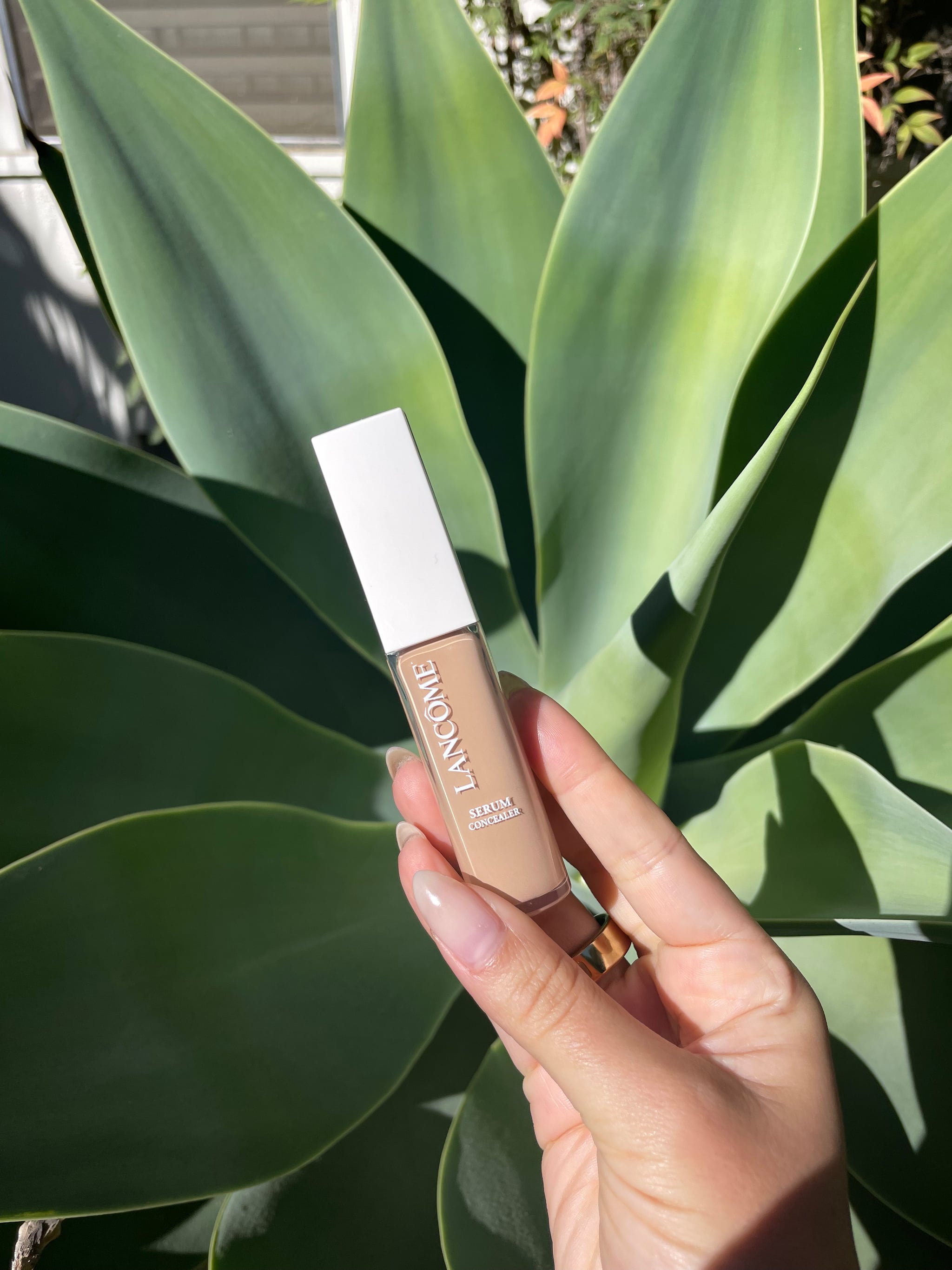 Up until a few years ago, I was never a fan of concealer. Dark circles? Yeah, those didn't exist yet. Then, I turned 30, and it was like the years of sleep deprivation all decided to gather together and settle under my eyes. I looked tired, like, all of the time. I've thought trying about a more permanent fix like filler, and, of course, apply eye cream and eye patches whenever I can, but I've been on the hunt for a better temporary solution on the day to day.
That's why I started looking into complexion products that could help camouflage my dark circles without feeling heavy or looking cakey. There are a few skin tints I like since they're ultra-lightweight, but when it comes to concealer, I hadn't found anything that fit the no-makeup makeup bill until I tested the Lancôme Care & Glow Serum Concealer (£21).
The formula was created with the help of celebrity makeup artist Sheika Dailey, who works with Zendaya and says it's become her go-to concealer. I can see why. The product has completely changed the game for me, and now I feel fine wearing concealer even when I'm working from home.
Keep scrolling to read my full review of the product and find out why it fit seamlessly into my no-makeup makeup routine.
About the Lancôme Care & Glow Serum Concealer
This is a medium-coverage liquid concealer with a natural finish.
It's formulated with hyaluronic acid and ceramides to moisturise the skin, as well as peptides to reduce inflammation.
It's available in 24 different shades.
It's paraben-free, phthalate-free, and cruelty-free.
It contains less than one percent synthetic fragrance.
What I Like About the Lancôme Care & Glow Serum Concealer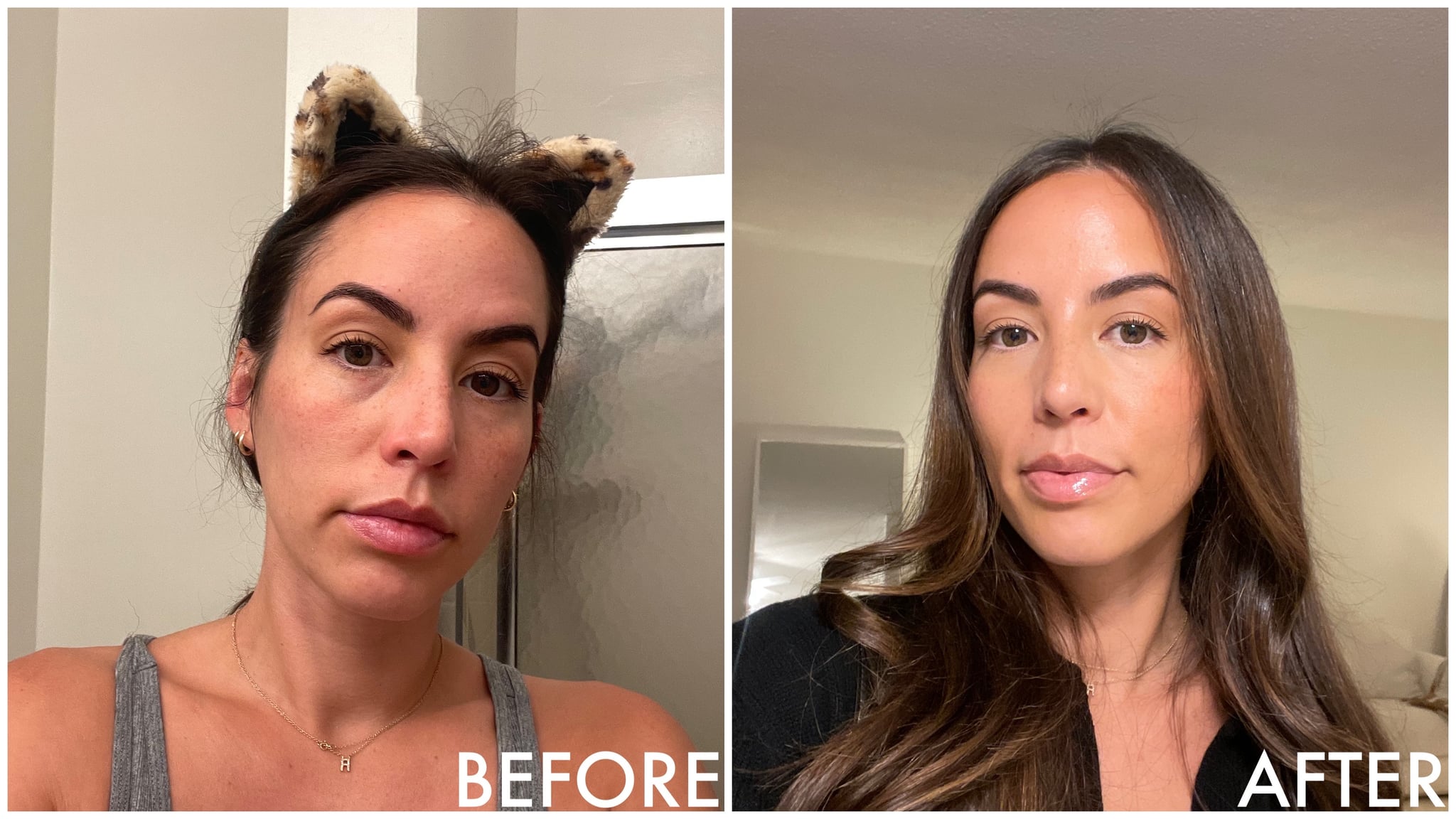 For me, the best thing about this concealer is the skin-like finish. Oftentimes when I wear a lot of makeup under my eyes I find that I can tell: it makes the area feel tight, dry, and heavy. Plus, after a few hours, I always seem to have creasing. This product is different. It covers blemishes, brightens, and gives my skin a dewy finish that I don't typically find with concealers because most of them dry down matte. It has more of a watery texture due to the serum-like ingredients, but that makes it easy to blend out, and it also means I don't have to deal with creasing.
I've worn this product on its own, as well as with powder on top to set it, and it works well both ways. It's become my go-to concealer whenever I want to wake up my tired eyes without needing to go too heavy on the makeup.
How to Use the Lancôme Care & Glow Serum Concealer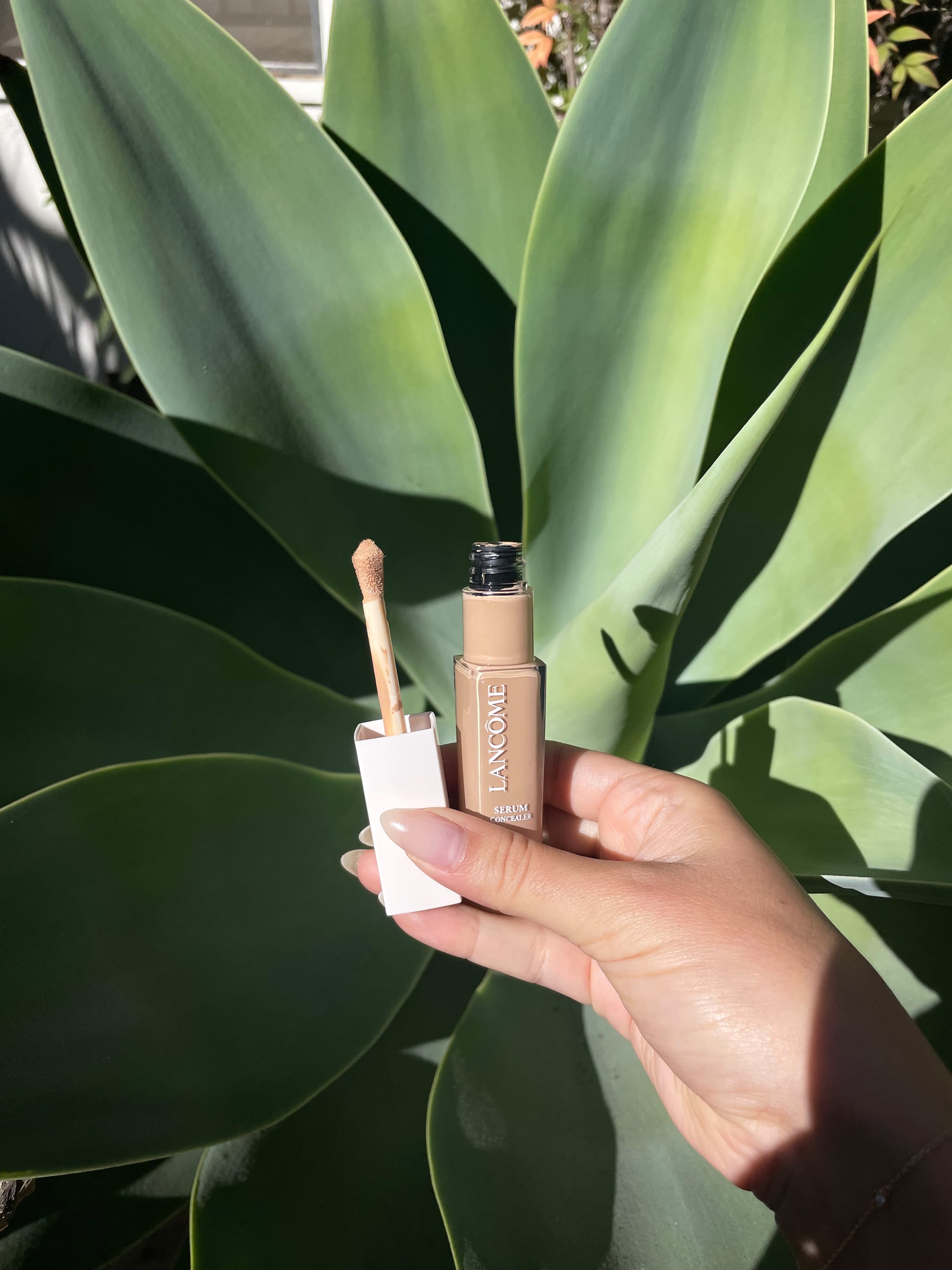 The brand recommends using this product a few different ways. First, with a shade that matches your skin tone to conceal and spot correct or for all-over coverage. You can also use a colour one to two shades lighter than your skin tone to brighten areas of your face with. Last, you can use a colour two to three shades darker than your natural skin tone to contour.
I have only used it to conceal and spot correct under my eyes and any blemishes I have on my skin. First I apply an eye mask followed by eye cream. From there, I apply this concealer using the three-dot method , I let the formula marinate, and then I blend it upward and outward with a damp beauty sponge.
What to Consider Before Trying the Lancôme Care & Glow Serum Concealer
This is not a full-coverage concealer. Although the formula is buildable, it's meant to be lightweight, and because it's infused with more skin-care ingredients than makeup pigment, it's a little on the thin side. It works perfectly for me because I don't love a thick concealer under my eyes, but if you're looking for something heavy-duty, know that this isn't that.
Where the Lancôme Care & Glow Serum Concealer Is Available
The Lancôme Care & Glow Serum Concealer is available directly from Lancôme as well as Look Fantastic and Boots.
Rating:
Image Source: POPSUGAR Photography / Renee Rodriguez