Tatcha Forest Awakening Hinoki Body Wash Review With Photos
This Luxurious Body Scrub Transforms My Shower Into a Japanese Spa
As POPSUGAR editors, we independently select and write about stuff we love and think you'll like too. If you buy a product we have recommended, we may receive affiliate commission, which in turn supports our work.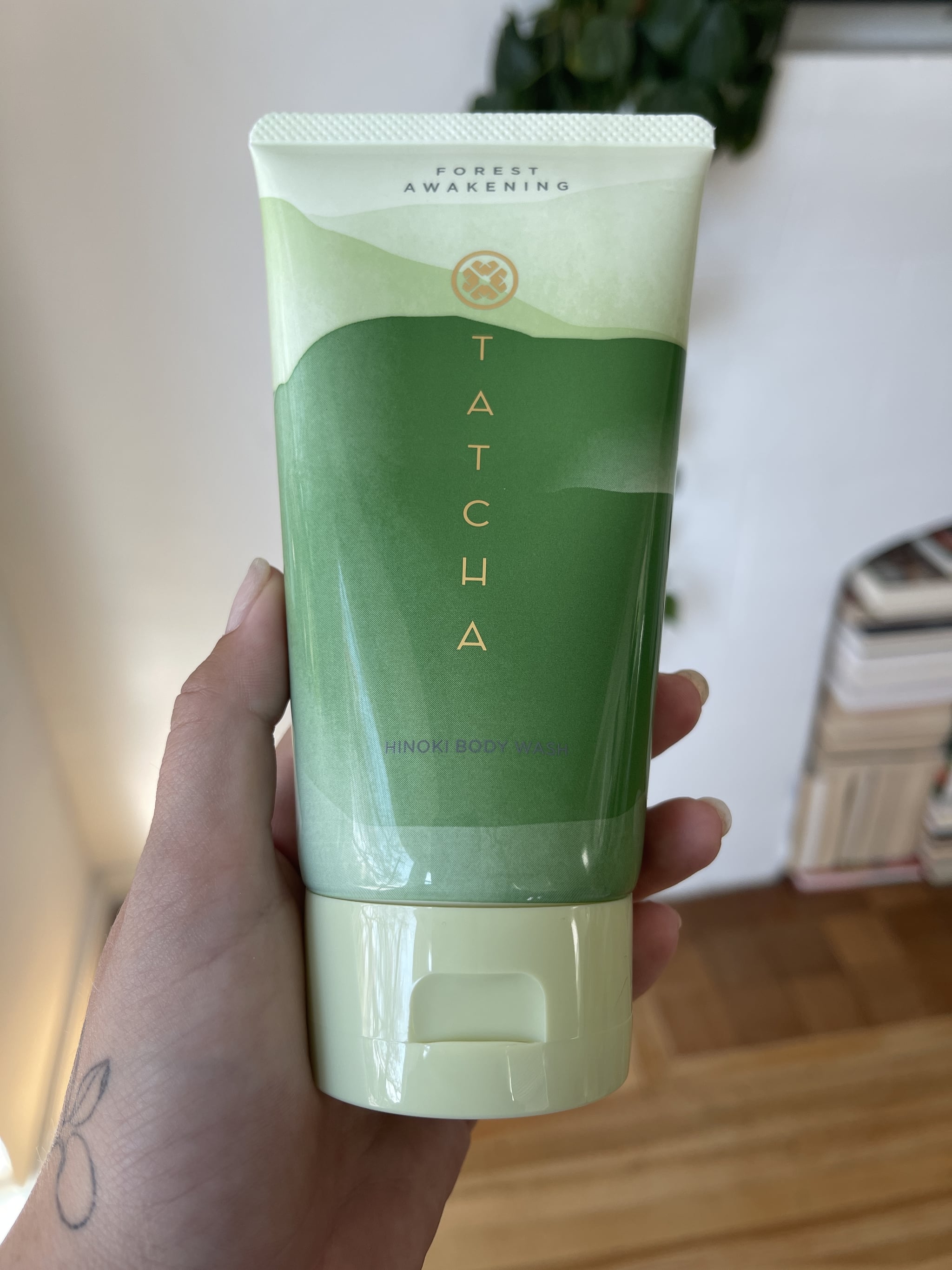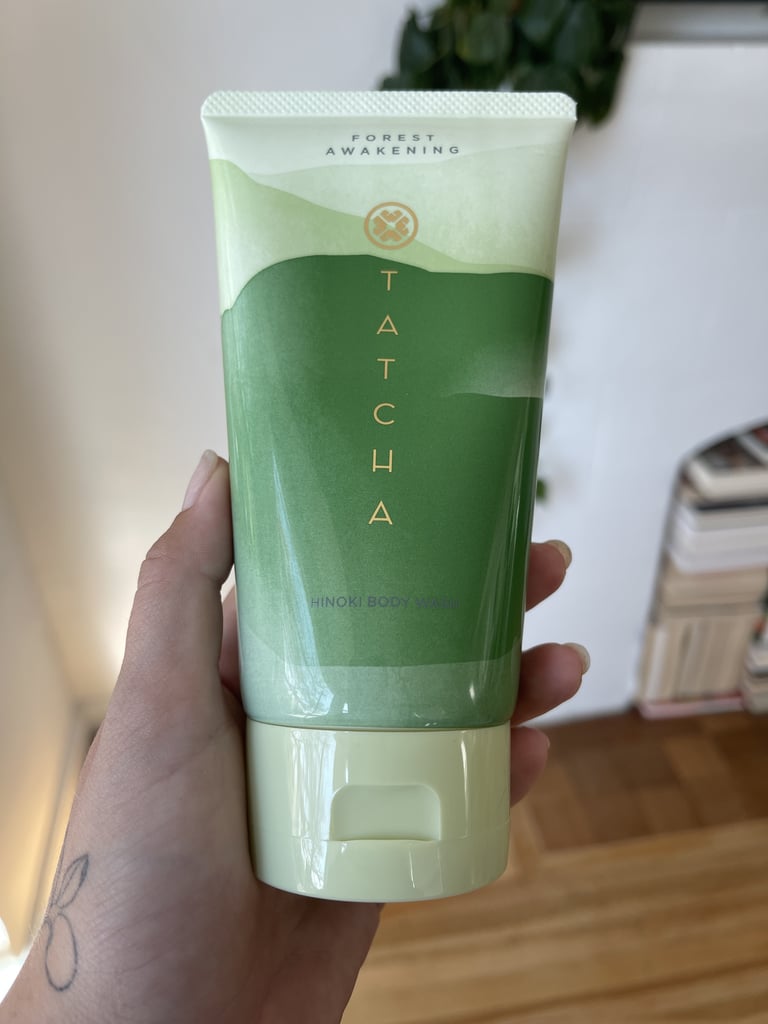 There is truly nothing I love more than a long, luxurious shower. Unfortunately, while my flat has a very large bath, the midcentury architecture only left room for a teeny-tiny shower stall. (Seriously, it's smaller than you'd think possible.) So, I do everything I can to elevate my shower experience and transport me into some other, much larger space.
This also means that I only have room to store my most essential body-care products — I'm not going to waste precious bathing space on beauty products I'm not actually going to use. That being said, the new Tatcha Forest Awakening Hinoki Body Wash (£35) is definitely something I prioritise in my shower routine, and it's front and center in my little caddy.
About the Tatcha Forest Awakening Hinoki Body Wash
This formula is a body scrub and wash hybrid that contains cellulose beads as a form of physical exfoliation.
It contains an aromatherapy blend of hinoki wood essential oils, which is said to help ease stress and calm the mind.
It is best for dry, combination, or normal skin types, especially those with uneven texture.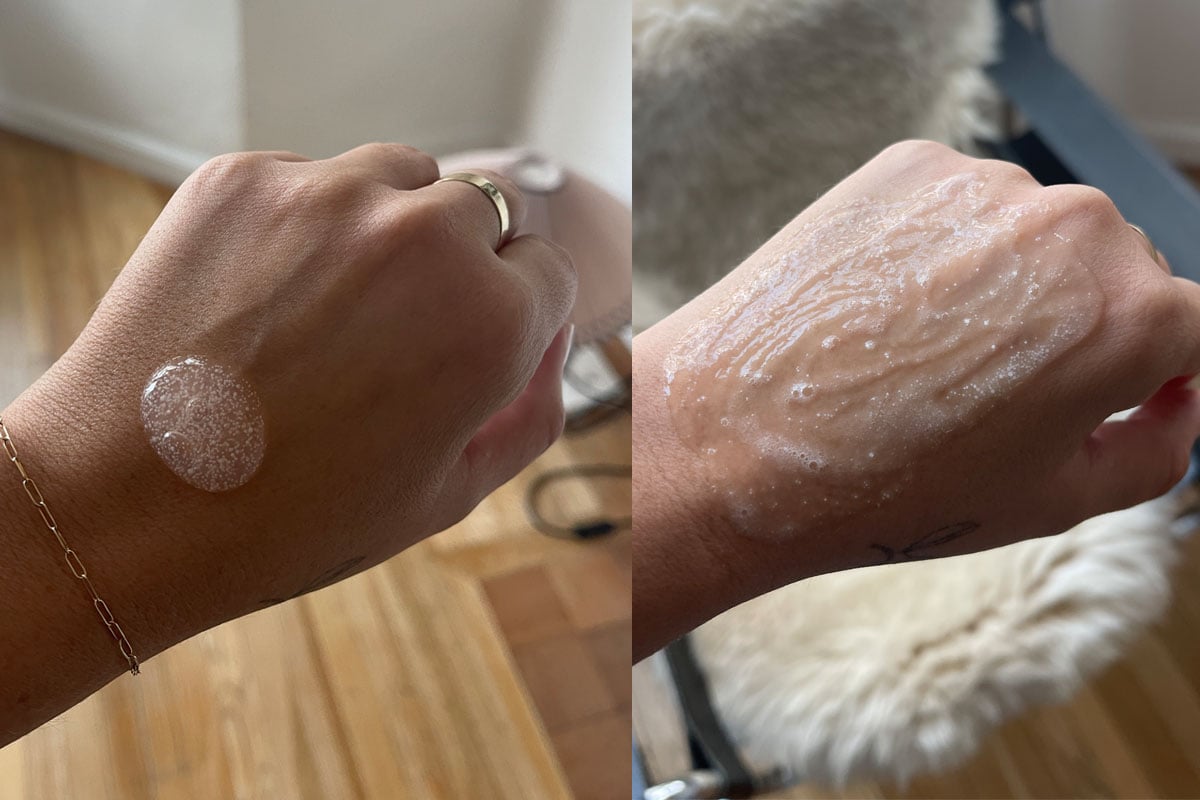 What I Like About the Tatcha Forest Awakening Hinoki Body Wash
While of course the efficacy of a product is my number one concern, scent is also super important, especially when you're in a small space. If a product doesn't smell good, I'm probably going to kick it out of my shower rotation. Scent was the first thing that drew me to the Tatcha body wash — hinoki, a scared Japanese wood, is quite possibly my favorite smell of all time.
It makes sense that Tatcha would use the scent of hinoki for the Forest Awakening collection, which is inspired by the practice of forest bathing. Hinoki, also known as Japanese cypress or "king of the woods," is used to build sacred buildings in Japan as well as Japanese bathhouses and onsen (hot-spring baths). When the steam from the baths comes into contact with the wood, it releases its signature earthy aroma — so it's no surprise the scent of hinoki is often associated with relaxation and meditation.
How to Use the Tatcha Forest Awakening Hinoki Body Wash
You should use this product as you would a normal body wash, although because of its built-in physical exfoliation you can probably skip a loofah or body wash and just use your hands. The scrub component is quite gentle; it uses cellulose, the main constituent of plant cell walls, as the buffing agent is an eco-friendly alternative to microplastic beads, which the Food and Drug Administration has banned in the United States. Unlike salt- or sugar-based scrubs, the cellulose particles don't dissolve seconds after they come into contact with water, which gives you a nice, long window to massage the gel into your skin.
What to Consider Before Trying the Tatcha Forest Awakening Hinoki Body Wash
While it's not going to be quite as effective at exfoliating as a chemical scrub that has enzymes or acids included in the formula might be, the Tatcha scrub left my skin feeling supple and smooth, and with a hint of hinoki fragrance. It's honestly just a joy to use in the shower, and it makes the experience so pleasant that I often forget where I am.
Where is the Tatcha Forest Awakening Hinoki Body Wash Available?
You can shop the Forest Awakening Hinoki Body Wash on the brand's site and Space NK.
Rating:
Image Source: POPSUGAR Photography / Aviel Kanter