Are Nail Salons Allowed to Be Open in Tier 3?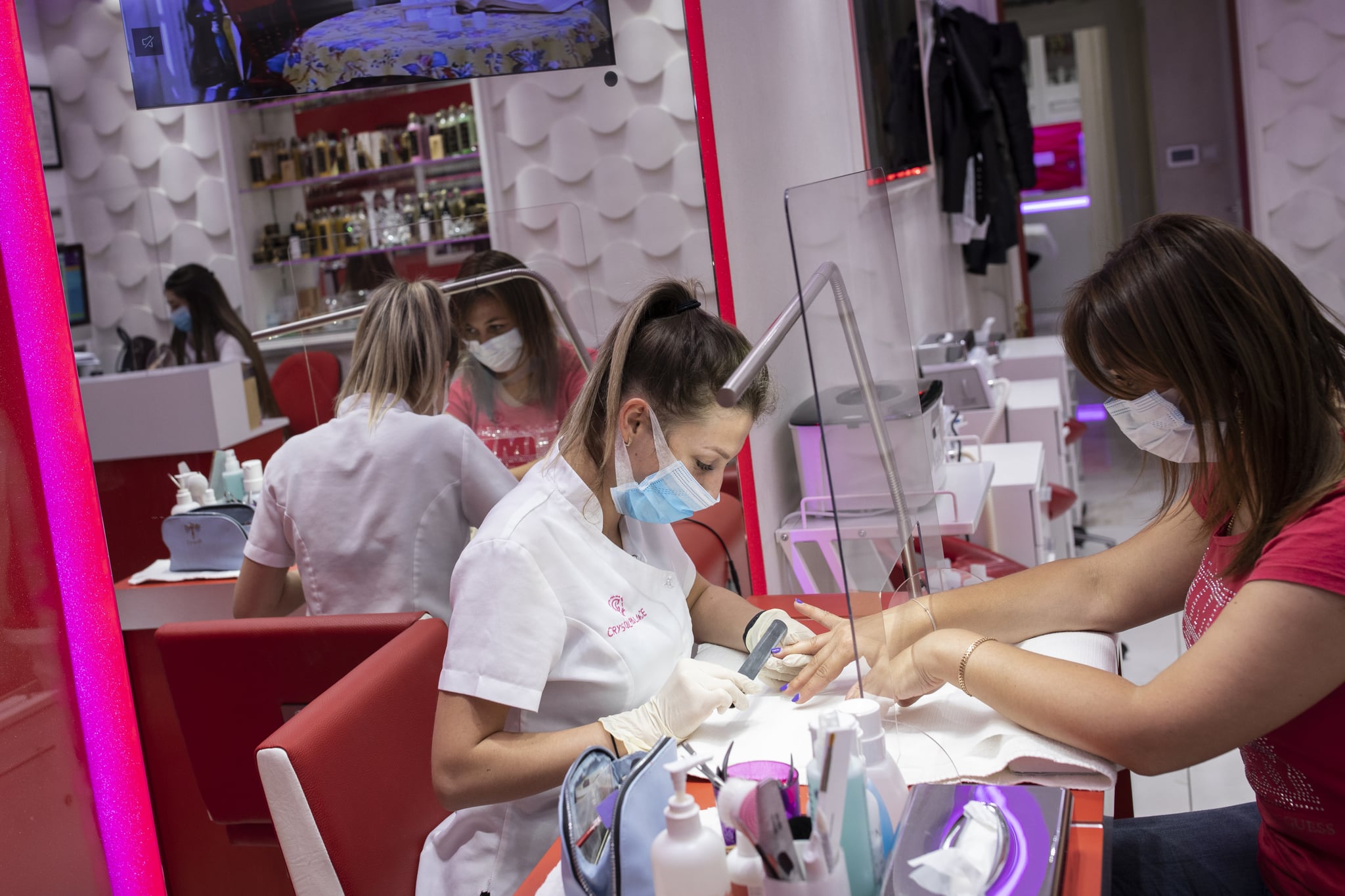 The nail industry hasn't had it easy in 2020 due to the coronavirus pandemic. With the constant reopening and closing, new guidances, and lack of support from the government, manicurists have really had to switch gears. They found new ways to keep their businesses going, with many of them being self-employed and not meeting the requirements to receive financial help from the government.
On 2 Dec, England went from a second month-long national lockdown straight back into a tiered system. With places across the nation seeing a rise in infections, many areas and cities moved right into Tier 3, which is currently the highest level in the coronavirus lockdown system. London, due to a steep rise in cases post-lockdown, moves into Tier 3 on Wednesday, 16 Dec. See the full list of Tier 3 areas here.
So what does this mean if you want to get your nails done and you live in an area that's in Tier 3? Well, nail salons will remain open in Tier 3. Nail salons fall under the category of personal care, which, according to the government's COVID-19 Winter Plan, will remain open in all three tiered alert levels. Per the gov.uk website, "personal care and close contact services such as hairdressers and barbers, beauty salons, tattoo parlours, nail salons, spas and beauty services, massage parlours and tanning salons" will remain open in all tiers.
The road to reopening fully hasn't been without its challenges and setbacks though. It was first announced that the personal care sector would reopen on 4 July with the hospitality sector. However, while hair salons were able to reopen, nail salons were exempt from resuming business. It wasn't until 13 July that nail salons were given the green light to open. After a few months of business as normal (or as normal as can be), nail bars were forced to close again during the second lockdown in England from 2 Nov to 2 Dec. Now, under the new tiered system, nail salons are able to continue running their businesses, regardless of which tier they fall under.
If you're still confused by England's tiered system, check out the helpful chart below from Simple Politics: