Prince Harry and Meghan Markle Pay Tribute to Elton John
Prince Harry and Meghan Markle Thank Elton John for his Friendship to Princess Diana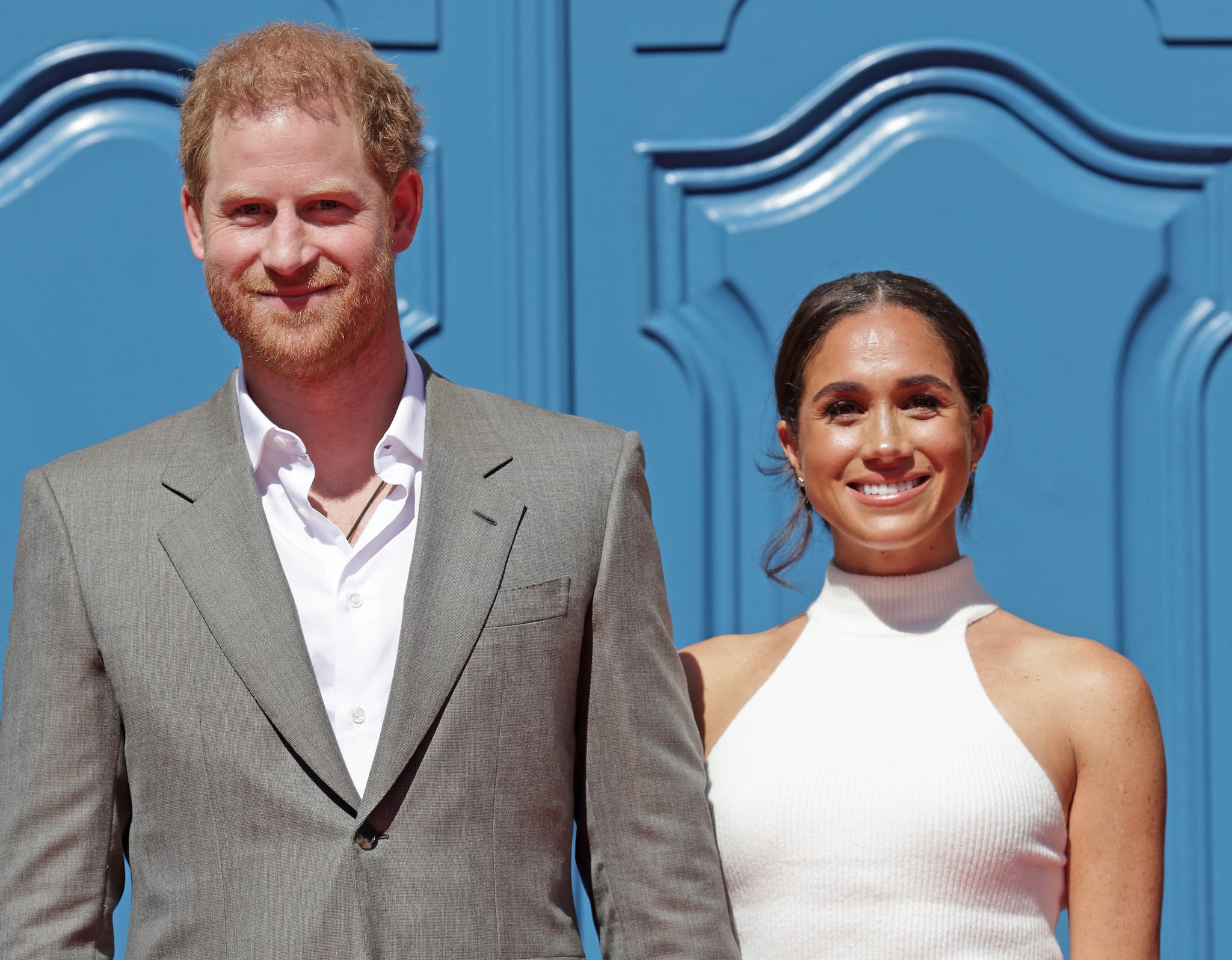 Prince Harry and Meghan Markle shared a heartfelt message about Elton John at his farewell concert on 20 Nov. The couple were part of a compilation video played at the Dodgers Stadium in LA, which showed celebrities paying tribute to the iconic singer ahead of his show, which aired on Disney+.
In the clip, Harry takes a moment to thank John for his friendship, particularly with his family. "Thank you for being the friend that you were for my mum, thank you for being our friend, thank you for being a friend to our kids," Harry says. John's friendship with Princess Diana has been well publicised as the two shared a special bond right up until her death in 1997. John extended that friendship to Harry and Prince William and, as Harry highlights, now to his own children, Archie and Lilibet.
"We just want to say congratulations and that we are just so proud of you, so grateful that we were able to see you on your farwell tour also," Markle says in the clip. The short message, which was featured in between Tony Bennett and Joe Biden, also includes a little subtle teasing from Harry. "Thank you for entertaining people right around the world," he says. "Even though this is officially your retirement, this will not be your last gig, we know that! But we love you and congratulations on an incredible career."
The message ends with Markle leaning her head on Harry's shoulder and blowing a kiss to the camera in a united display of affection. The couple, whose Netflix docuseries is expected to air in December, appeared to film the clip outside of the Archewell offices, their organisation which is also behind Markle's "Archetypes" podcast series. As rumours of tensions continue to circulate of rifts in the royal family, John's friendship to Harry and Markle has been a constant that is clearly very dear to them both.