Lana Parrilla Interview About Directing Once Upon a Time
Lana Parrilla Is Making Her Directorial Debut on OUAT, Because She Really Is a Queen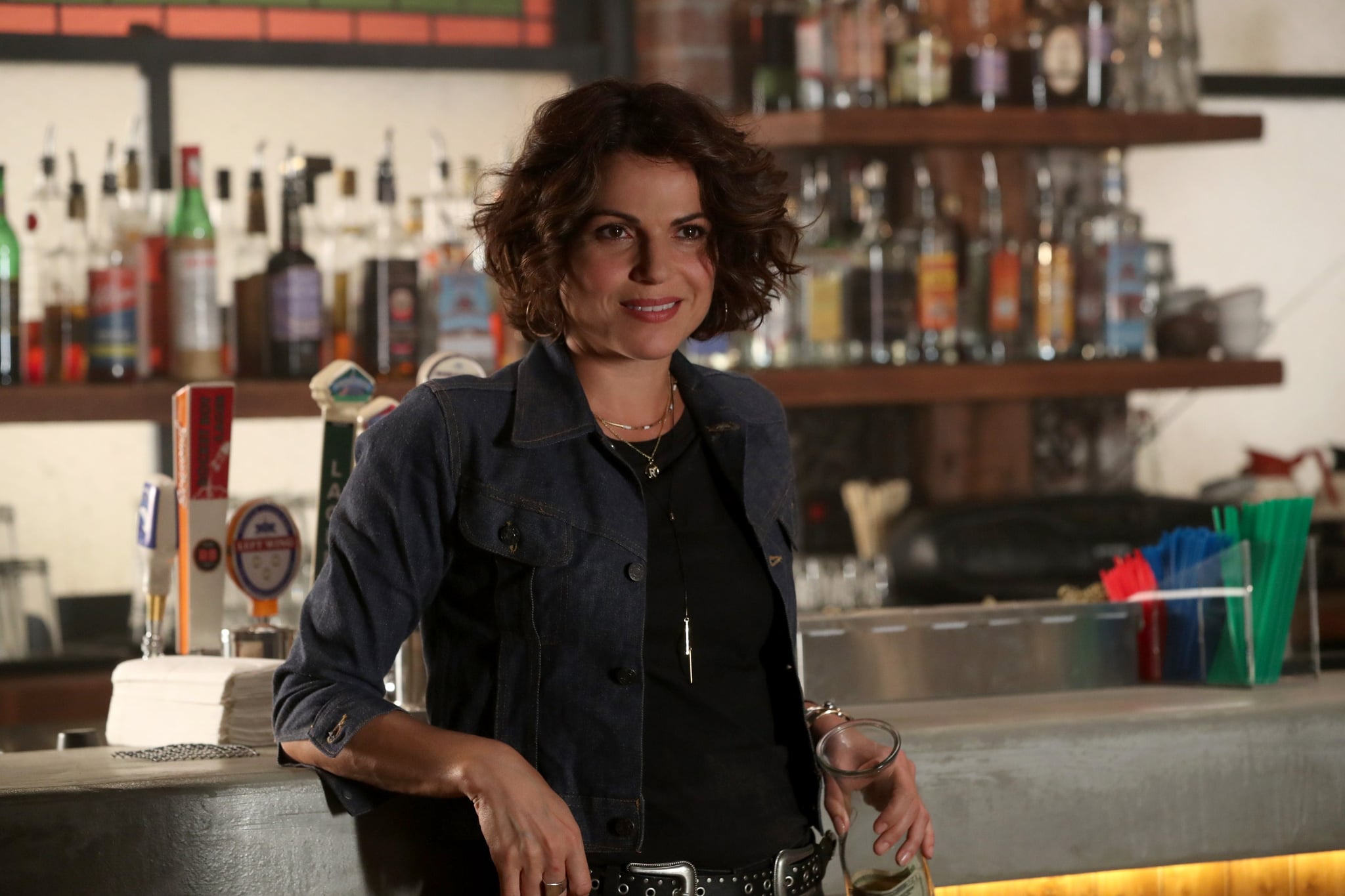 Over the past few years, Lana Parrilla has played many different versions of Regina Mills on Once Upon a Time, but this season, she's taking on a new role entirely. For the show's upcoming 150th episode, "Chosen," the actress will be stepping behind the camera as she directs for the first time. I recently had a chance to sit down with Parrilla and she told me all about the incredible experience and why it's so important to have more female directors in the industry.
While Parrilla has admittedly wanted to direct for almost a decade now, she couldn't be happier that it's happening on a show she calls home. "Working on Once, being there every single day, knowing the show as well as I do, having the support and the love that I have on the show, felt like the perfect place for me to get my feet wet in directing and see if this is something that I would love to do." And love it she did. "I loved every bit of it," she gushed. "In fact, I'm really bummed the show got canceled because I was excited to direct more episodes."
Aside from learning the ins and outs of directing, she was also thrilled to work with her costars on a new level, namely Rebecca Mader (Zelena) and Andrew J. West (Henry), whose characters have big arcs during the episode. "Rebecca was such a trooper," she said about her onscreen sister. "She's such a pro. She came in there and played this character so well." Of course, Parrilla couldn't help but sing praises about her onscreen son as well. "He really shines," she added. "We see another side of him that we haven't seen. I feel like working with them as closely as I did brought out a side of them that the audience hasn't seen yet. I'm excited for the audience to see their performances."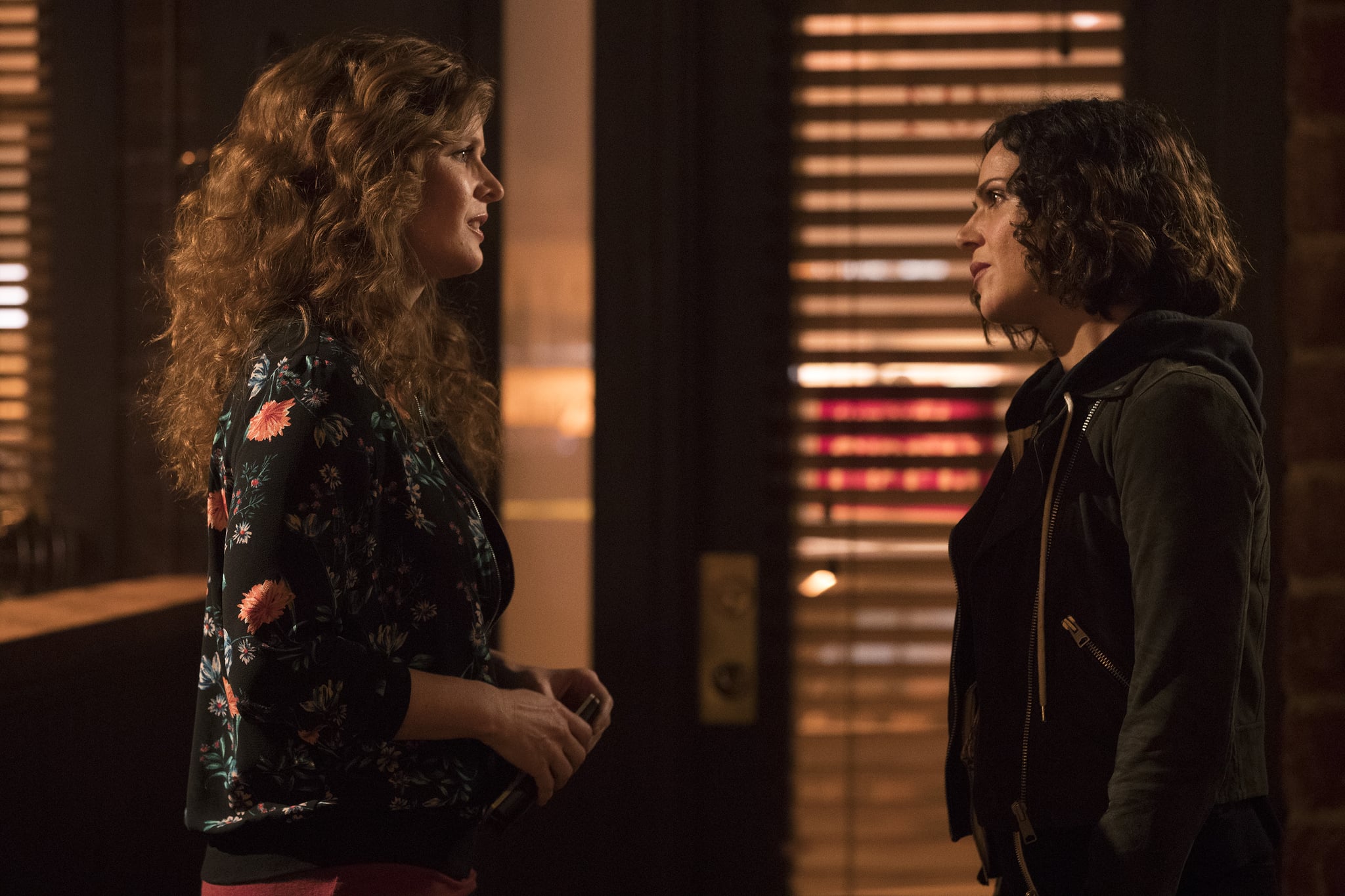 It goes without saying that her directorial debut comes at the perfect time. This past year, female directors have been breaking new ground with their movies and TV shows, and Parrilla has certainly taken notice. Not only does she think women are "pretty damn good multitaskers," but they also bring a fresh, new approach to a project. "I think a female really brings a different perspective," she said. "There's also the maternal side that I have that I think is very helpful. I just have a softer touch and approach to things. I think my episode had more of a romantic feel to it in some areas and it also had a psychological thriller aspect as well. It really tapped into all the things that interest me."
"I think a female really brings a different perspective."
Now that OUAT is wrapping up its final season, does that mean we can we expect to see more of Parrilla behind the camera? "I would like to!" she admitted. "I see myself doing both. I love acting and I won't stop acting, because it's my love of all loves, but I was definitely bitten by the director's bug. I think part of what makes life so exciting is that you're always learning something new. As a director, I was always learning something new." In fact, she'd love to do a few more TV shows in the future. "I would love to continue to do some television just to have more experience in that world," she added. "It's fun to pop in and work on something for a few weeks and tell a story and then move onto the next thing. I would like my next directing gig to be another TV show and maybe do a couple of those and then do a movie."