Love Island Final 2022: Do We Care Who Wins?
"Love Island" Final 2022: Do We Actually Care Who Wins?
I am a "Love Island" superfan. I've watched it from the beginning, never missing an episode, and would declare it my specialist subject on "Mastermind". But I can honestly, wholeheartedly say: I don't care who wins. I know this sounds harsh, but bear with me.
For eight weeks, I've had a 9 p.m. slot cleared every evening in my diary to watch the drama unfold, but the final week always falls a little flat for me. Perhaps it's that I know there are no more bombshells to turn heads or that the repercussions from an explosive Casa Amor trip are long forgotten. Either way, I'm not the only one whose interest fizzles out for the final. One Twitter user wrote: "Love Island is so dull in the final week. I couldn't care less anymore," while another declared: "Lost interest in Love Island tbh, let me know who wins."
I'm not usually one for a motivational quote, but the more I think about it, I've realised that "Love Island" is the pinnacle of "it's about the journey, not the destination." When I look back at previous series, I can easily recount the minute details of Faye's fiery reaction to Teddy after movie night in 2021 or the moment Tom blew it with Maura in 2019. I could even describe the episode that Malin confronted Terry in 2016. But ask me who has won every series? My memories are sketchy.
It's an odd phenomenon. I love a "happy ever after", so why does my obsession wane as the series comes to a close? Dr Becky Spelman, psychologist and founder of Private Therapy Clinic, says it's in part to us knowing we will no longer be part of the storytelling as the narrative is neatly tied up. The final week "tends not to create the same excitement, and without that stimulation, the viewer knows that they won't be rewarded at the end with a dopamine hit triggered by anticipation and surprise," Spelman tells POPSUGAR.
"The viewer knows that they won't be rewarded at the end with a dopamine hit triggered by anticipation and surprise."
While there's always lighthearted funny moments in the baby challenge or some cringe-worthy conversations when the parents enter, it doesn't have the edge-of-the-seat cliffhangers I've been used to. There's also the notion that we are voyeurs to the ins and outs of the Islanders antics, which acts as a reflection to how we manage our own relationships in real life. In that sense, the end of the show is kind of like a breakup. We won't be privy to their tiffs in the kitchen or whether they have been the "beauty parlour" that evening. Jo Hemmings, sex and relationship psychologist for Knect, adds: "As avid Love Island viewers know, sadly, these relationships don't always survive in the outside world with the different pressures that brings, so most of the joy is in watching the way that they manage and navigate their new relationships on a nightly basis."
When looking at past series, winning does not mean the couple walk off into the sunset together for a life of loved-up bliss, either. In fact, there is currently a 25 percent success rate for the winning couple, which isn't exactly great odds in my book. Series two Cara De La Hoyde and Nathan Massey are now married, and 2020's Winter "Love Island" winners Paige Turley and Finn Tapp are still together. The rest, sadly didn't make it. The latest catastrophe? Millie Court and Liam Reardon's emotional breakup after a year together.
Making it on to "Love Island" is the prize. The Islanders who have made lasting impressions on the public are already winners as they carve out a new life for themselves, so the official crowning loses its appeal.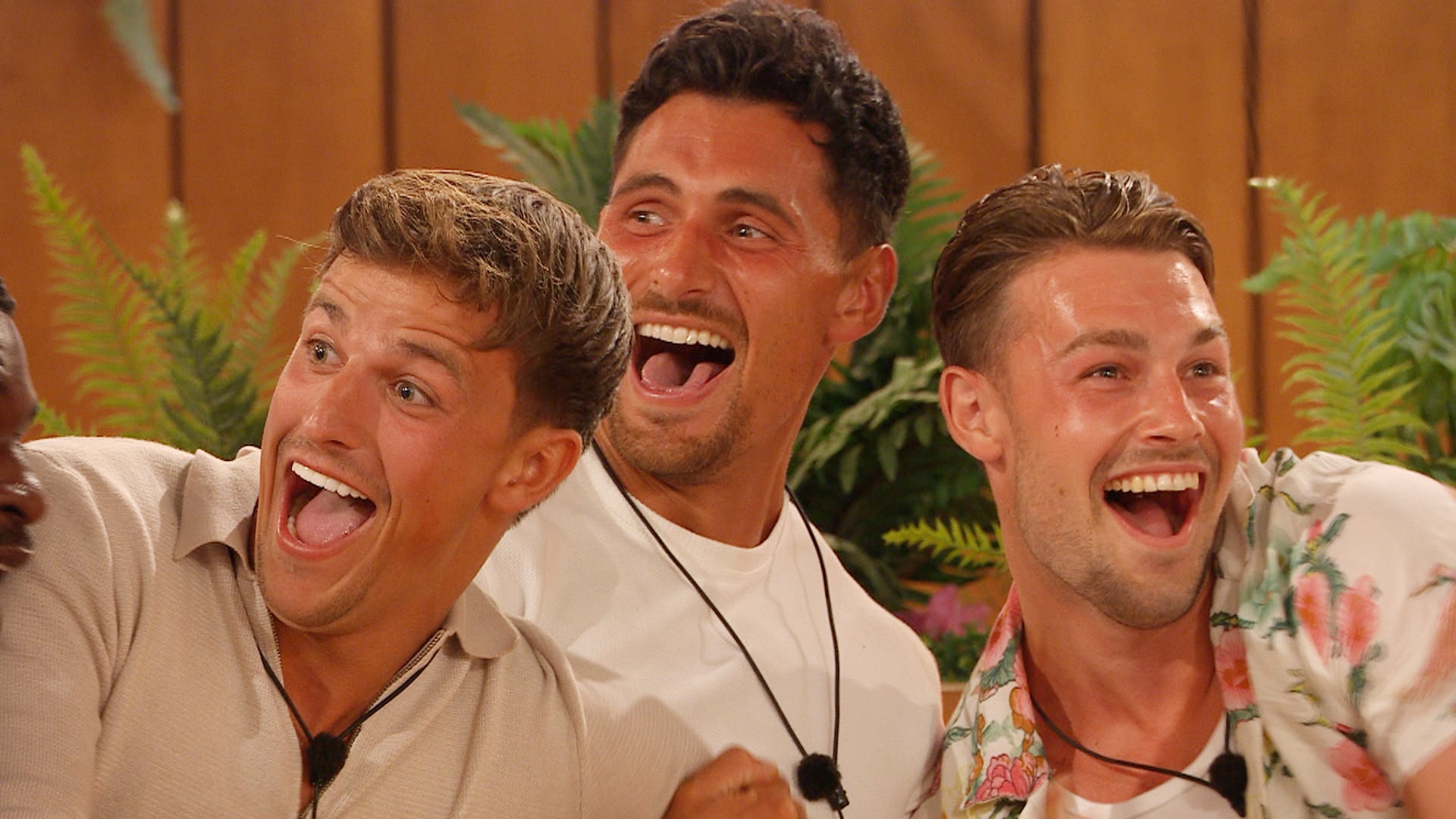 The atmosphere also changes in the "Love Island" villa in the last week. Call me a sceptic, but it's like the Islanders can sniff the Instagram deals coming their way. Of course I know that there is often an underlying desire for notoriety behind the firepit recouplings, but after the first couple of days, I genuinely believe this lightens as they settle in for a long, hot summer. And I love that they seemingly forget they are being filmed 24/7 as we watch the perils of love and lust take over. That is, until the final week as thoughts turn to life on the outside.
The lead-up to the final, which takes place on Monday 1 Aug., is tricky. I really feel for the last few bombshells who enter the villa. They are fighting a losing battle and don't have enough time to show their personality, hence them being voted off by the public almost straight away.
Yes, of course the show as a whole has its issues. This year we've seen ableist abuse aimed at Tasha Ghouri, concerns around the visibility of Black contestants, and complaints about misogynistic behaviour. I'm not denying there are things that need to change with the show's format. And our opinions of the Islanders should never, ever cross into abuse. Yet, from a purely superficial level, this year's "Love Island" has been compulsive viewing.
Like the creature of habit I am, of course I'll be tuning into this week's episodes, but I have already come to the conclusion that my "Love Island" 2022 obsession is over — a week prematurely. It's been one hell of a series, but as I plan the rest of my summer without Iain Stirling's commentary, I've already checked out. Whether it's Luca and Gemma, Dami and Indiyah, Ekin-Su and Davide, Adam and Paige, or Tasha and Andrew, I'll be glossing over who takes the 2022 crown as they have all brought me joy for the past two months. I with them all the best, and in the infamous words of Indiyah, "May the best heartbreaker win."