Celebrity Chef Christmas Turkey Recipes
How All Your Favourite Chefs Cook Their Christmas Turkeys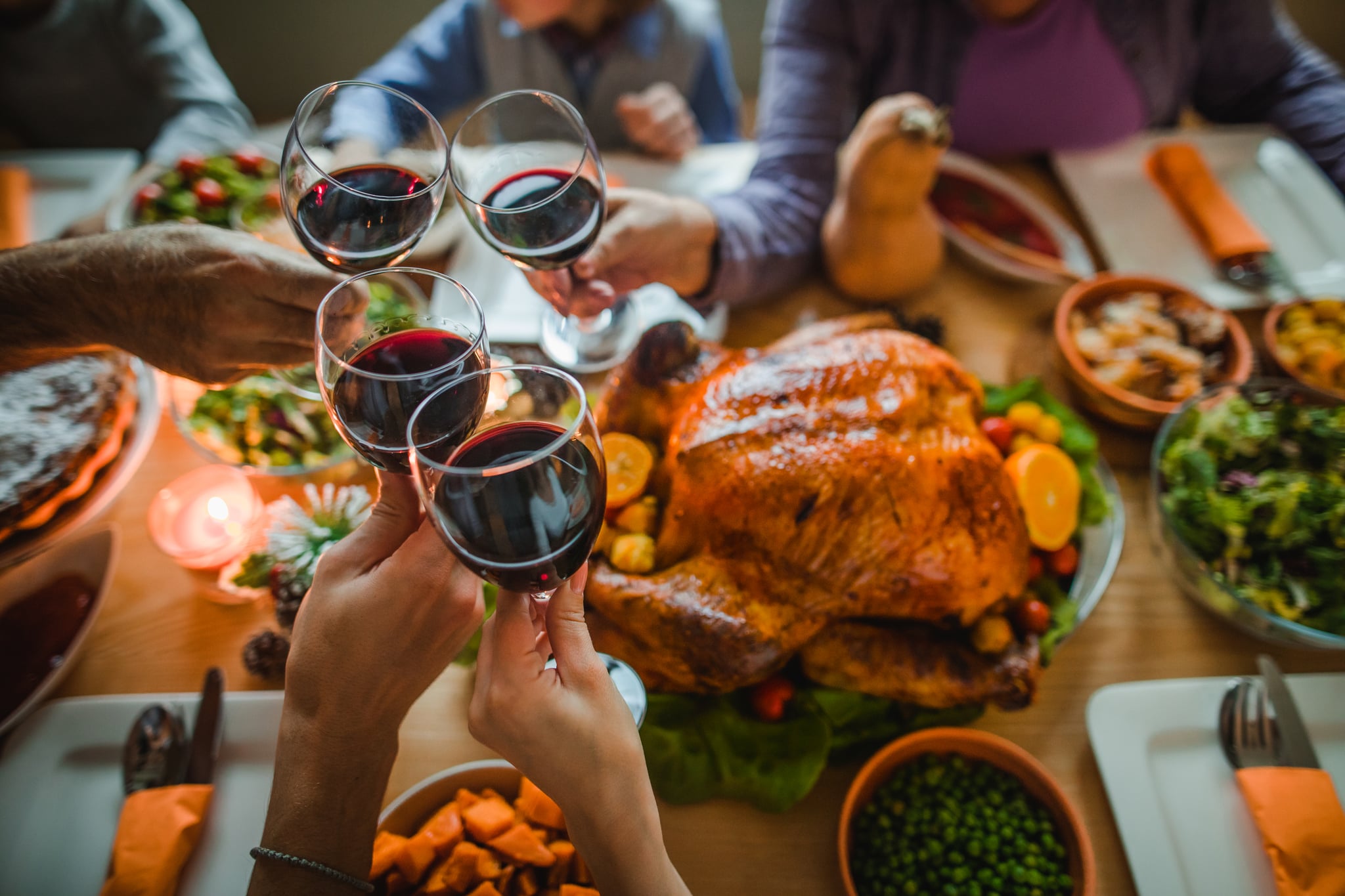 If you're tasked with making Christmas dinner this year, it can be quite overwhelming. It's not just another Sunday roast; it's the main event, and the entire day often centres around it. No matter how good your roast potatoes are and how delicious your gravy, everyone will remember the year you set the turkey on fire. (And still no one really cares about the brussels sprouts.) So let's turn to the pros. Here's how your favourite chefs make their Christmas turkeys truly special.
Jamie is a fan of classics, but he always steps it up a notch at Christmas, and that means putting a cranberry-flavoured butter under the skin. Not only will this keep the turkey moist (and make the skin super crispy!), but it'll also add a delicious festive flavour. Don't forget his famous Christmas gravy.
Nigella's turkey is so popular, it made its way into the Gavin & Stacey Christmas special. That's because she brines it before roasting — in a pan of salted water with oranges and Christmassy herbs and spices. Never tried this method before? Heston Blumenthal's a fan of the brine, too.
Gordon Ramsay: Flavours of the Mediterranean
Everyone's favourite angry chef keeps things pretty simple with his turkey, taking his inspiration from the Med with lemon, parsley, and garlic.
Mary Berry: Tradition
Of course Mary Berry sticks to a traditional turkey recipe, and if you want to follow the same route, you can't go wrong.
Delia Smith: Go For a Crown
Delia goes down the tradition route, too, with a sage and pork stuffing, but she's also got a turkey crown recipe with apricots, pancetta, and pistachio — perfect if you're not cooking for a huge group but can't quite convince yourself that chicken is festive.
Nigel Slater: Keep It Simple
Of all the chefs on this list, Nigel Slater certainly offers up the simplest recipe. This is a great option if you're hosting for the first time! Pick the best bird you can afford and let the oven do its thing. Then go to town on the stuffing.
The Hairy Bikers: Double-Stuffed
The bearded duo keep things interesting with two different stuffing flavours. And they cook it quickly, so if you don't fancy getting up at the crack of dawn to get your turkey on, this is the recipe for you.