TV Chefs' Mince Pie Recipes
How All Your Favourite Chefs Make Mince Pies For Christmas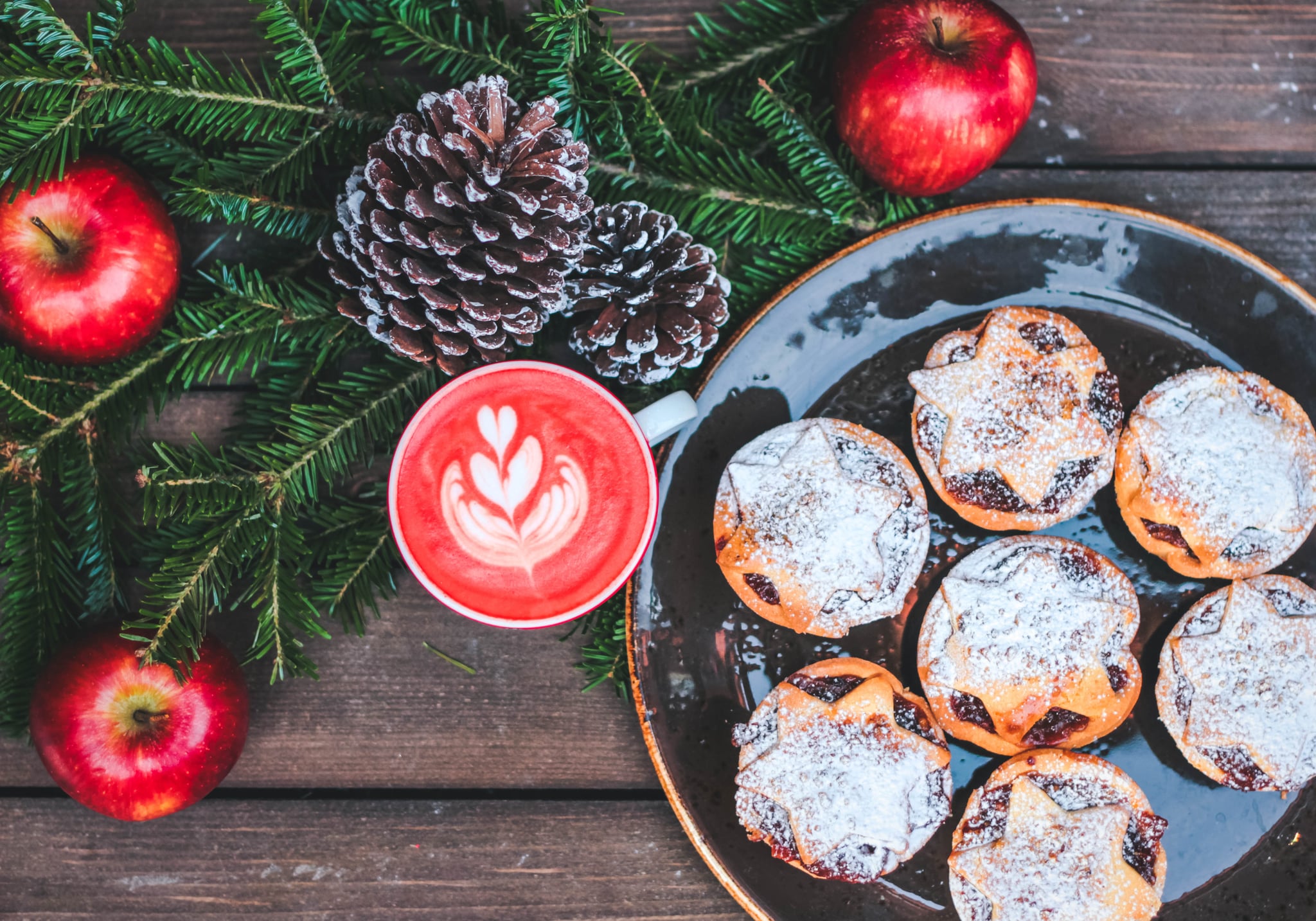 While the supermarkets battle it out to be crowned winner of the best shop-bought mince pie this Christmas, you could be baking up a batch at home that might well outdo them all. If you're looking for something with a bit more wow factor than the standard mince pie, turn to the UK's top chefs for inspiration. From lighter options made with filo pastry to alternative flavours like cranberry and orange, celebrity chefs' recipes for mince pies will make you rethink this Christmas teatime staple.
Read on for their twists on the festive classic, and if you're also in charge of the main even this year, swot up on their tips for cooking the perfect turkey, roast potatoes, and Brussels sprouts, too.
Gordon adds that fruity festive flavour by mixing dried cranberries with a jar of mincemeat in his Cranberry Mince Pies. He shows you how to make your own pastry to encase the filling.
Delia Smith: Fast Version
Delia makes use of feuilles de brick and premade mincemeat to make her quick Alternative Mince Pies. There are only two other ingredients: ground almonds and icing sugar. They're lighter to eat as well as faster to make.
The Hairy Bikers: In Orange Pastry
Si and Dave bring a twist to the cases with their Old Fashioned Sweet Mince Pies by using orange juice and zest in the pastry. Their recipe for the mincemeat involves leaving it to intensify overnight.
Deliciously Ella: Gluten-Free
By using ground almonds, coconut oil, and medjool dates in her pastry, Ella makes her Gluten-Free Mince Pies ideal for free-from requirements — you can watch the video to bake along.
Tom Kerridge: With Meat
Tom explains that mincemeat was originally made with fruit, spices, and actual meat — it was only left out of the recipe last century — so his Sweet Meat "Mince Pies" With Raisins and Rice are actually very traditional. The pork meat and spices give them North African flavours.
Lorraine Pascale: In Filo Pastry
These Filo Pastry Mince Pies are a lighter version of the classic thanks to the premade filo instead of the typical shortcrust pastry. Lorraine also recommends serving with the lighter option of yoghurt.
Gino D'Acampo also uses filo pastry, and tops them with marzipan stars once they've cooled.
Jamie Oliver: With Filo and Puff Pastry
Jamie takes the alternative crust further by using filo and puff — both ready-made — in his Perfect Mince Pies. He adds dried cranberries or blueberries, clementine zest, and sherry or brandy to the shop-bought mincemeat.
Nigella Lawson: With Cranberry-Studded Mincemeat
Nigella adds dried cranberries to her boozy mincemeat mixture for her Star Topped Mince Pies, and serves them small to be popped in the mouth in one go.
Nigel Slater: Traditional
The key to making Perfect Mince Pies, according to Nigel, is making perfect shortcrust pastry — without the icing sugar you find in some modern recipes.
Mary Berry: With Frangipane Topping
The iconic baker brings a fresh approach to the classic by adding the ground almond topping to her Frangipane Mince Pies — make sure you use deep mince pie tins, or make one massive one.
Nadiya Hussain: With Orange Frangipane
Great British Bake Off winner Nadiya takes the former GBBO judge's lead by adding a frangipane topping to her mince pies, with the addition of orange in her Mincemeat and Orange Tarts.