Frozen Butterbeer Recipe
This Frozen Butterbeer Recipe Will Transport You to the Three Broomsticks With Just 1 Sip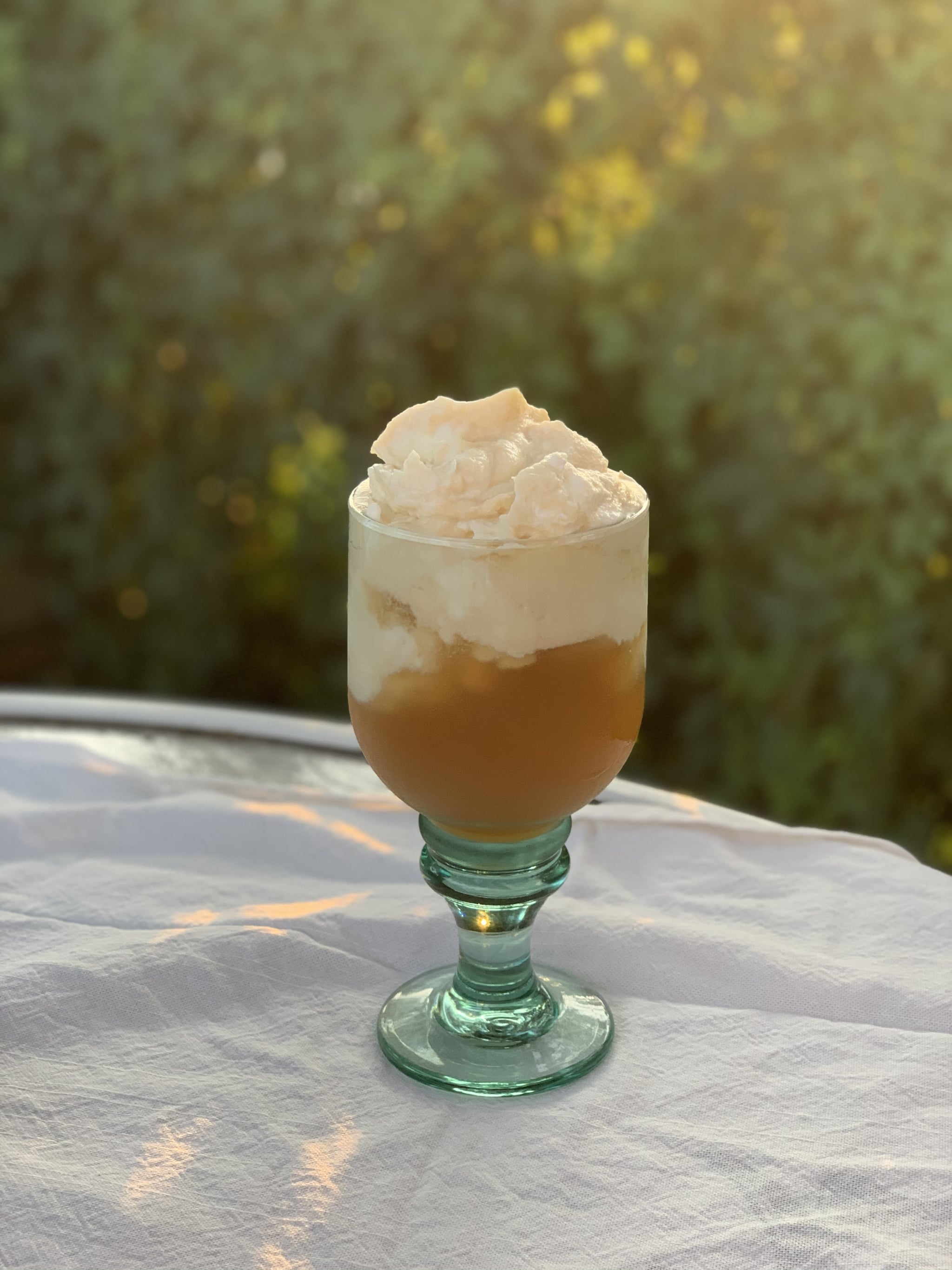 Picture this: it's a chilly fall day outside, the Dark Lord is on the loose, and you just stepped into the Three Broomsticks for a frothy glass of Butterbeer with your best friends. Pretty great, right? In the Harry Potter series, Butterbeer is everyone's favourite treat when they visit Hogsmeade village, which is near to Hogwarts School of Witchcraft and Wizardry. And while I'm over here still waiting for my Hogwarts acceptance letter to come in the mail (shh — it could happen!), there's one way I like to channel Harry, Hermione, and Ron: making this sweet frozen Butterbeer drink at home!
Whether you've been to Universal Studios and have tried Butterbeer for yourself or you've only had dreams about what it tastes like, this recipe is so comforting and familiar that you'll swear you've been drinking it all your life. Not only is this frozen Butterbeer delicious, it'll also remind you of magic, friendship, adventure, Quidditch, and the candlelit hallways of Hogwarts all wrapped up in one sip. It only takes five ingredients and about 10 minutes to prepare, so you can easily whip it up during your next Harry Potter movie marathon or annual book reading of the series. Check out the steps below; there so easy, even a Muggle could do it!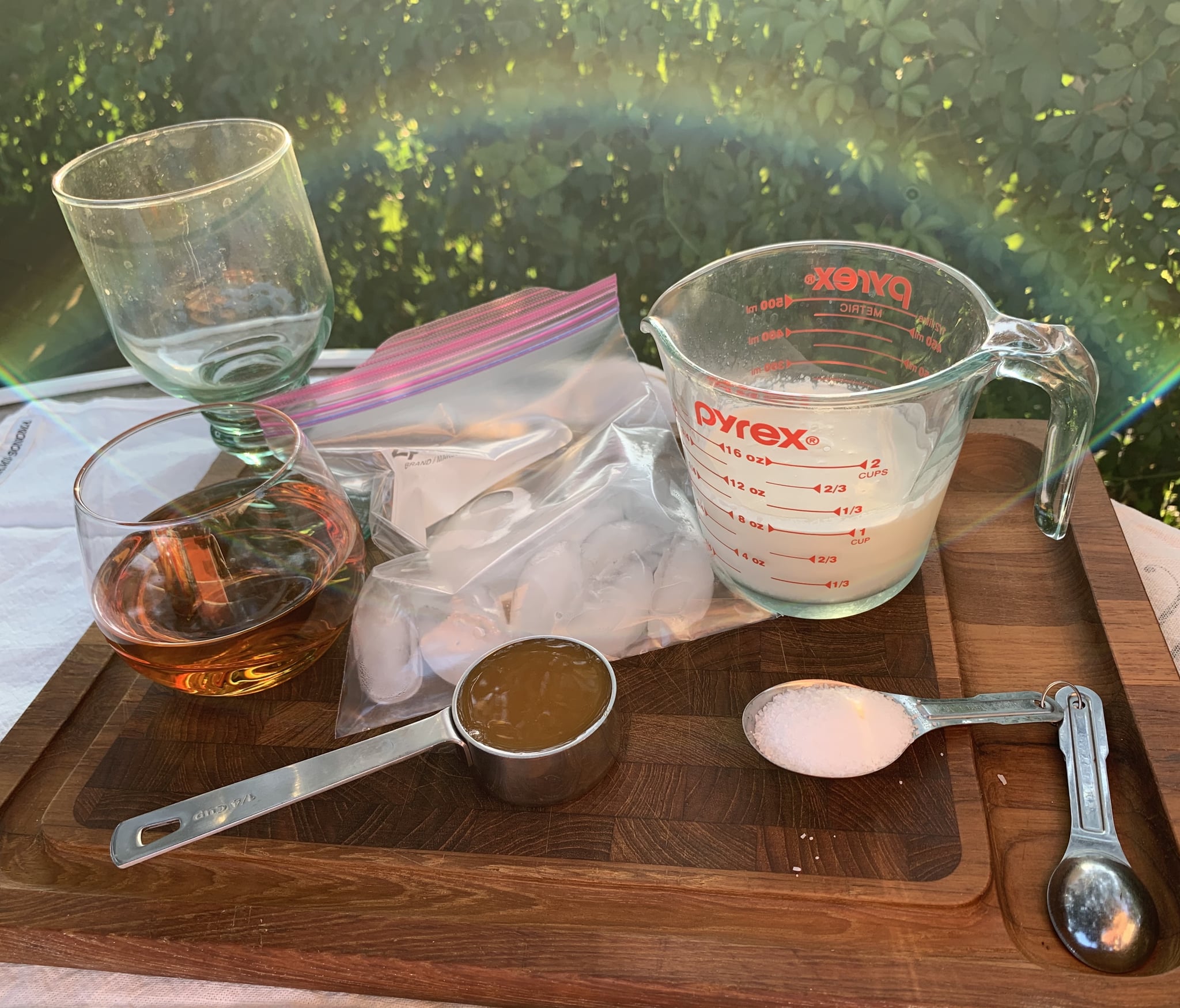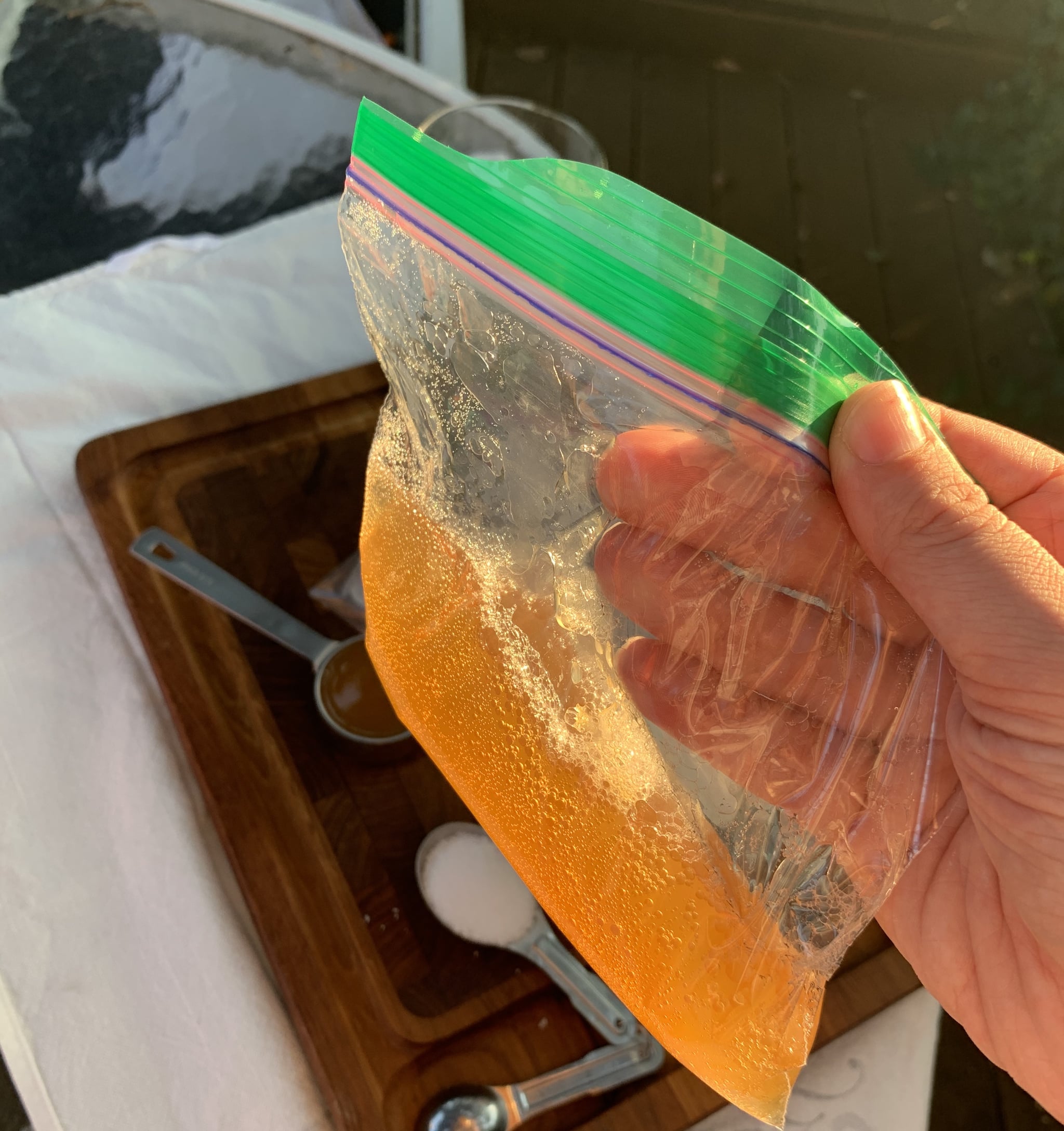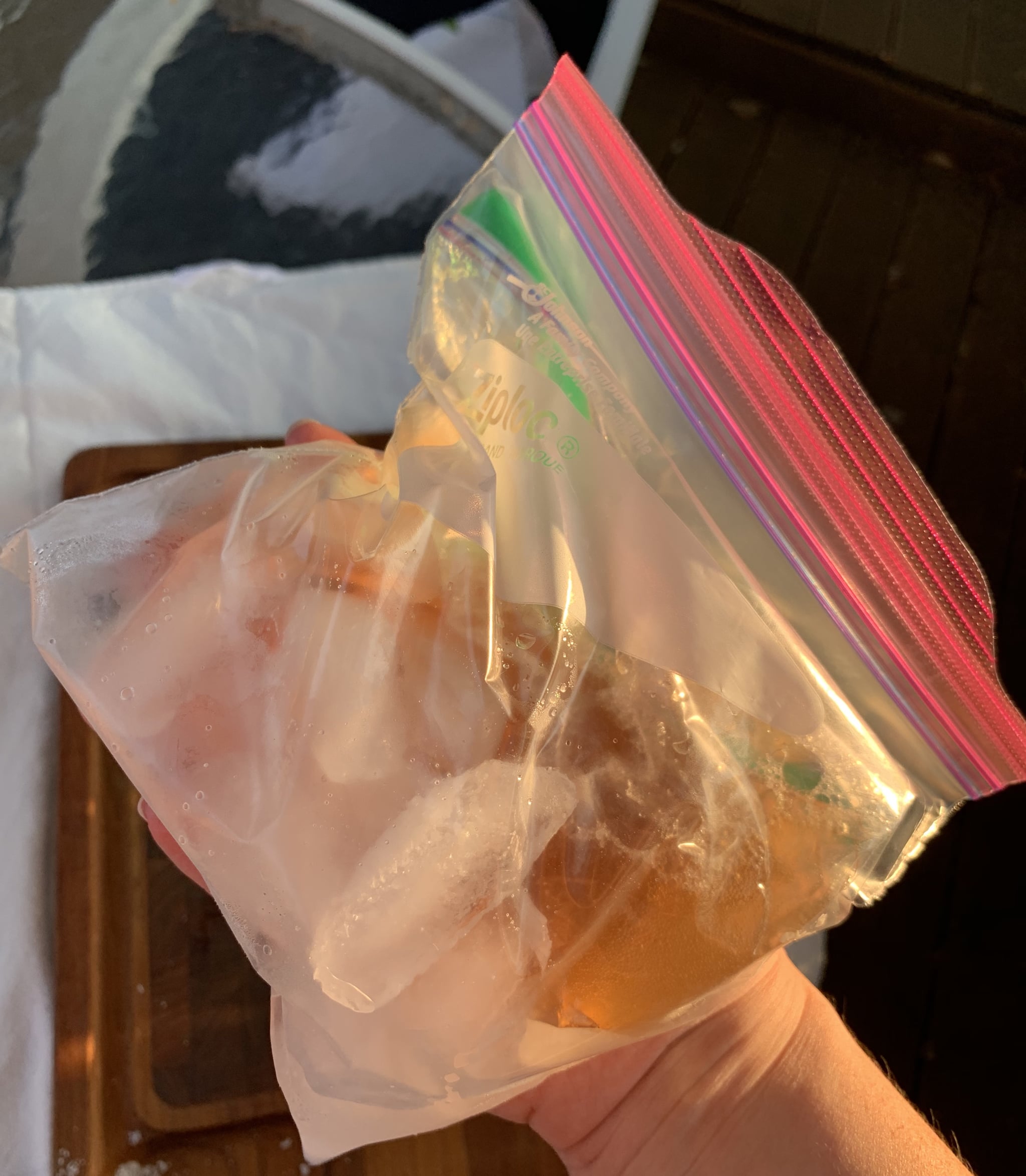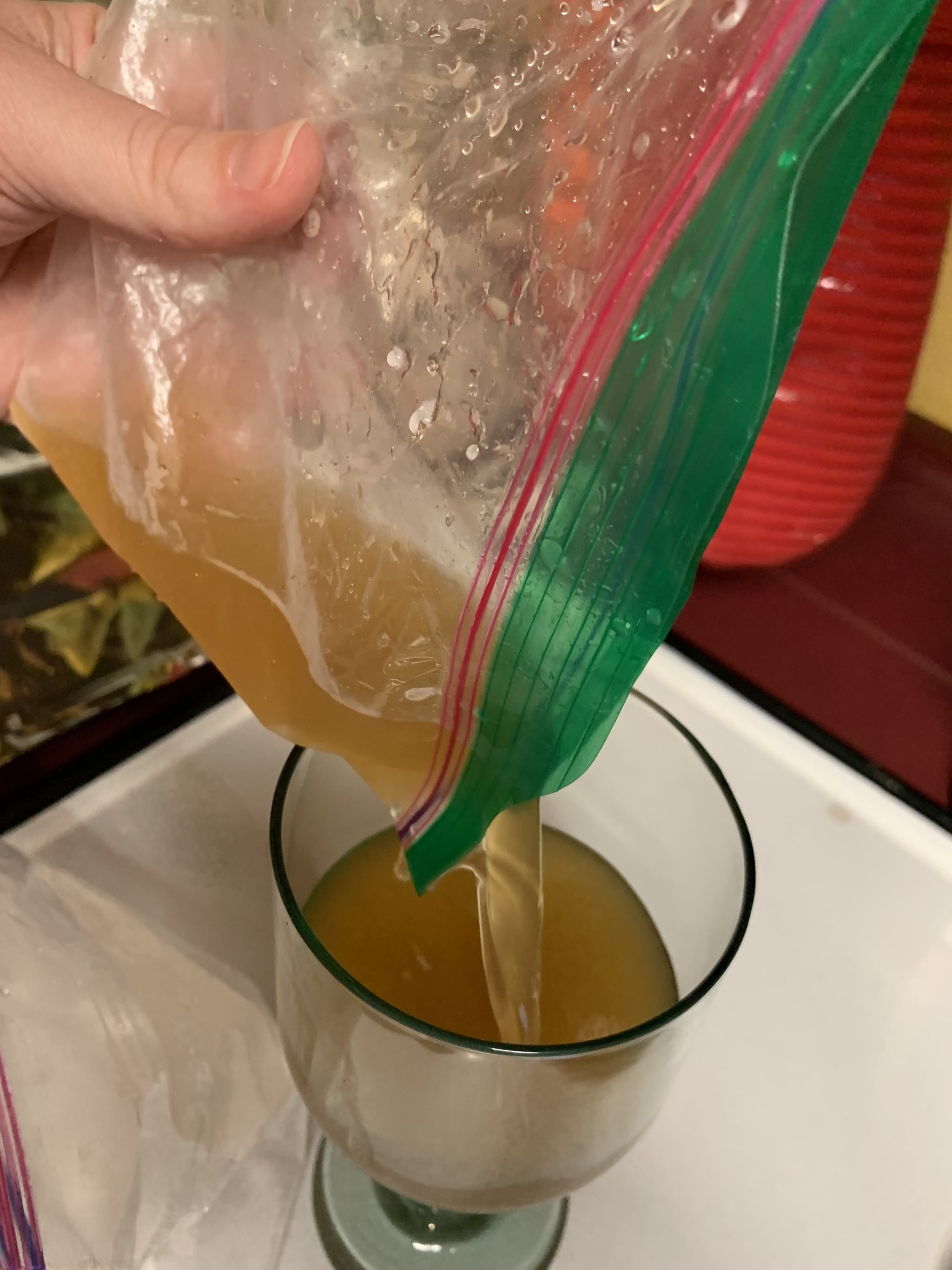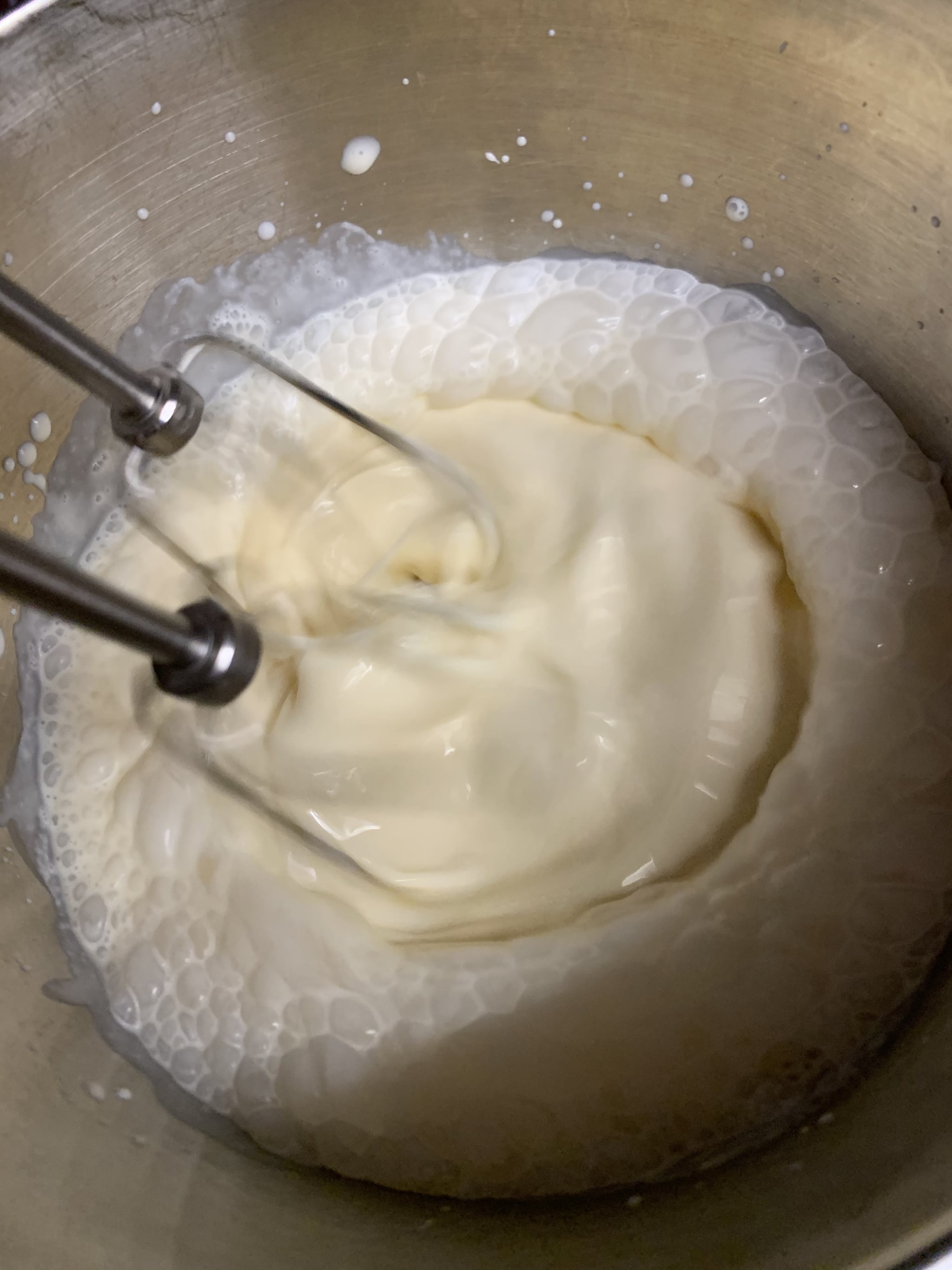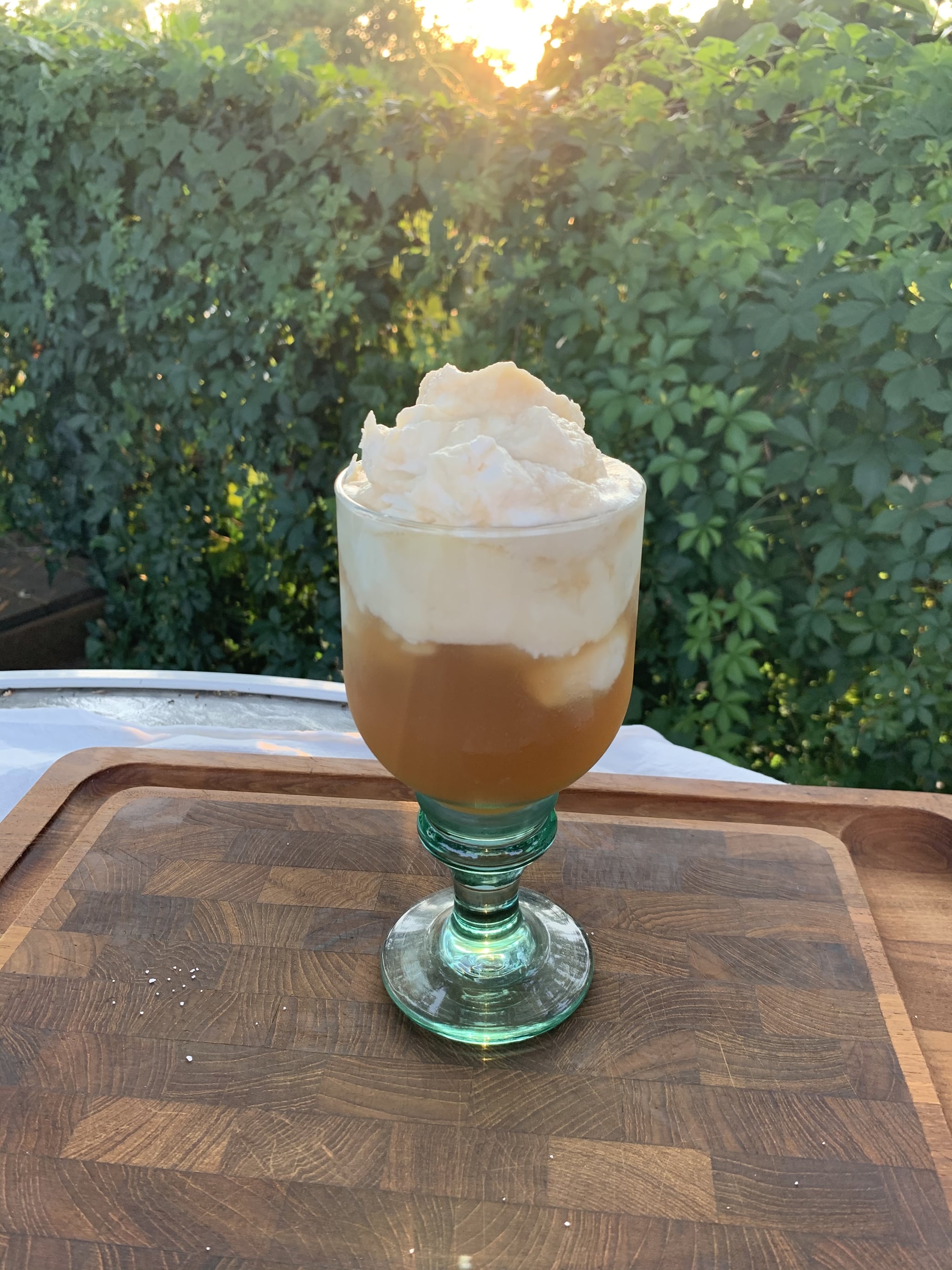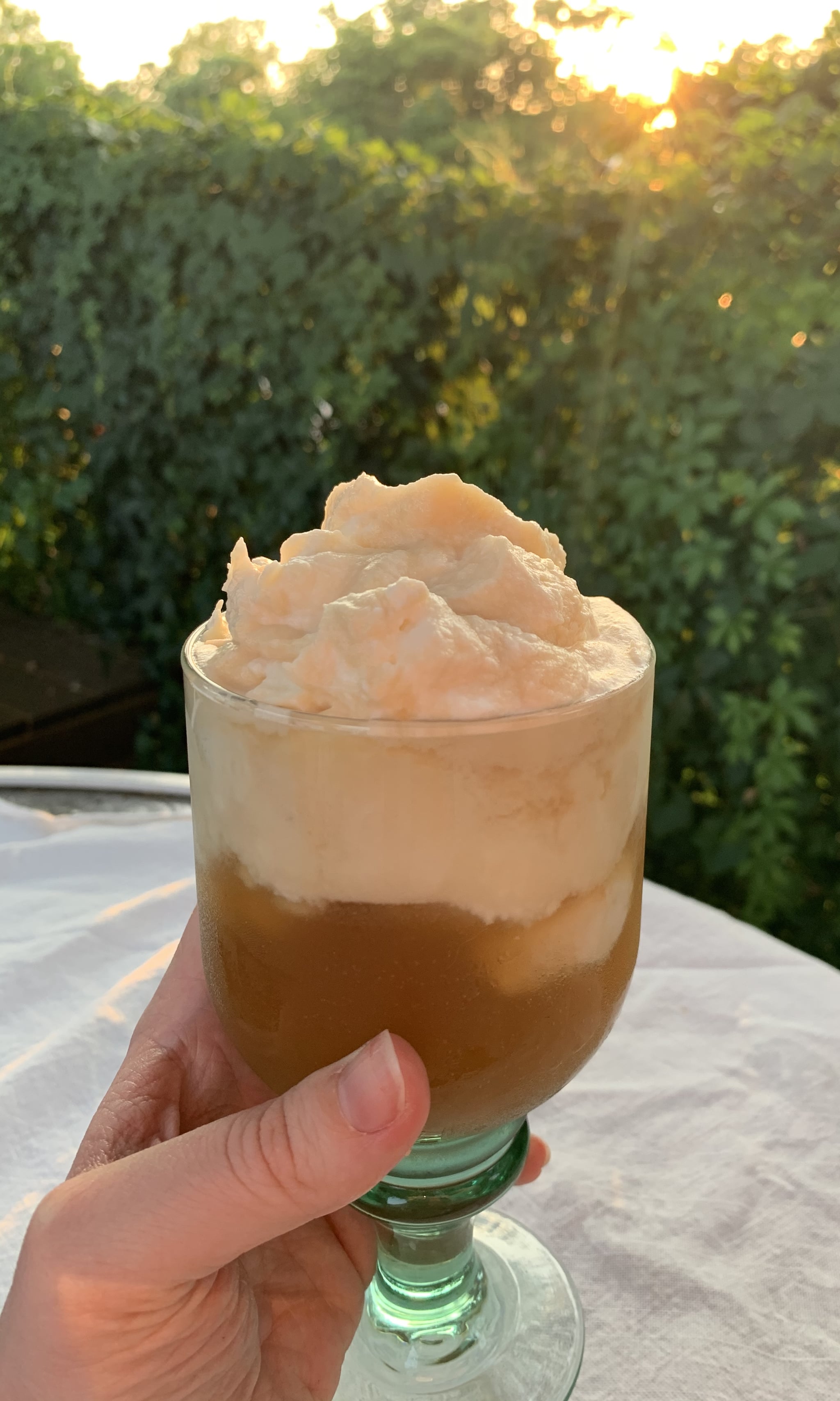 Frozen Butterbeer Recipe From Harry Potter
Emily Walker From Favorite Family Recipes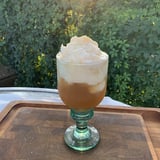 Ingredients
10-12 ice cubes
1 tablespoon Kosher salt (or table salt)
1 cup cream soda
1 cup heavy cream or whipping cream
1/4 cup + 1 teaspoon butterscotch topping
Directions
Put the ice cubes and salt in a quart-sized Ziploc bag.
Pour the cream soda and 1 teaspoon of butterscotch topping in a smaller, sandwich-sized Ziploc bag. Make sure to seal tightly, pressing out all the air. Mix around until the butterscotch is blended with the soda.
Place the entire bag of soda and butterscotch inside the bag of ice and seal shut. The contents of these two bags should not mix — you aren't eating the ice and salt.
Shake for about four minutes. This will make the soda mixture cold and slushy (it even works if your soda starts out at room temperature, like mine did).
Leave the soda mixture in the bag of ice and set down on the counter while you make the creamy topping. Pour the whipping cream in a bowl.
Mix on high until stiff peaks form. Then, add 1/4 cup butterscotch topping and fold it in to the whipping cream. Don't mix it too long, or it will lose its fluffiness.
Pour the slushy cream soda mixture into a cup.
Top with the butterscotch whipped cream.
Press play on your favorite Harry Potter movie and enjoy!
Information
Category

Drinks

Yield

Makes 1 drink, but the whipped topping can be used on 3-4 drinks

Total Time

4 minutes, 59 seconds
Image Source: POPSUGAR Photography / Sydni Ellis