Does Public Transport Run In London At Christmas?
Spending Christmas in London? Here's the Lowdown on Public Transport Over the Festive Season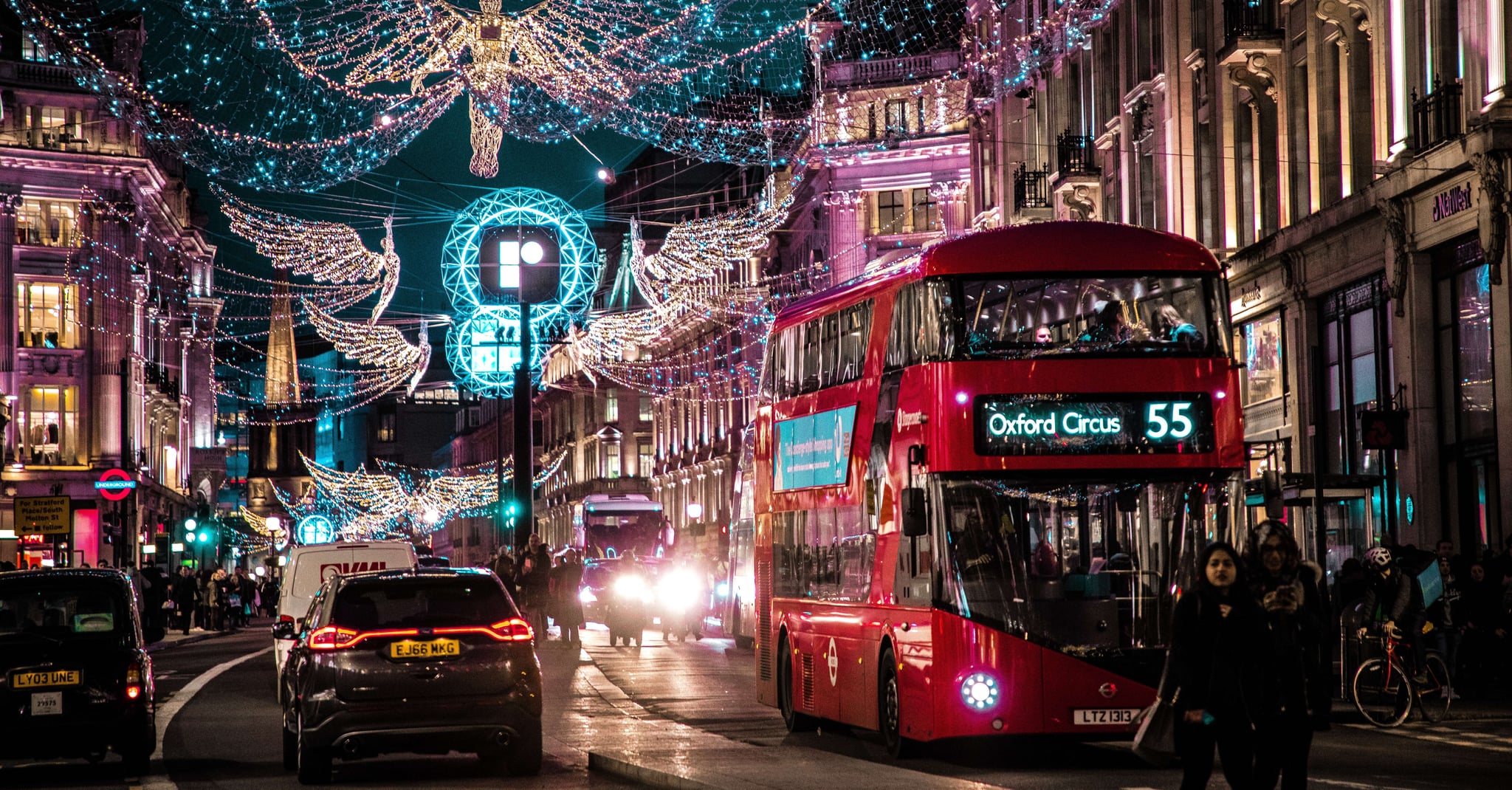 If you're not braving the hoards of Christmas jumper-wearing travellers leaving London this year, count yourself lucky. You don't have to tackle the train stations with huge bags full of presents, only to find that your train has been cancelled, and so has the next one, and your reserved window seat in the quiet carriage is no more. If you're staying in London over the festive season, you'll have the run of the city. But you might still need to use buses and trains to get around (unless you happen to have access to a sleigh and some reindeer).
So, what public transport is running in London over Christmas? Here's what you need to know.
Christmas Eve
Train services are running, but mostly Saturday services. Things on the tube are running pretty much as normal throughout the day (which is handy if you've got last-minute shopping to do). There is a reduced service in the evening, though. Things start winding down around 3pm. National Rail trains start reducing their service around 9pm. Trams are running a reduced Saturday service and buses across London will be running as normal throughout Christmas Eve but there are no night buses so bear that in mind if you're going out for the evening.
Christmas Day
There are no services at all on Christmas Day, but you can still hire a Santander bike to get around if you need to go anywhere.
Boxing Day
There's no service on trains (except, surprisingly, the high speed train for Ashford International), buses, underground, overground or Thames Clipper. Stay at home in your Christmas pyjamas and play with your presents.
27 - 30 December
Most services should be running as normal, particularly when it comes to tubes and buses. However, if you're using national rail stations in the capital, check your individual train company's website for any adjustments to timetables: some may be running reduced or weekend services, or have planned engineering works on the weekend.
New Year's Eve
TFL services are free on New Year's Eve from 11:45pm! Most tube lines are running all night, too. Buses will be running but from 2pm they're likely to be on diversion in central London because of the fireworks display, so don't rely on them if you need to cross the river. National Rail trains are running, but check your specific lines for planned engineering works - they're often completed over the holidays before everyone starts their commutes again in January.
New Years Day
On New Year's Day most of you will be enjoying naps and feeling a bit worse for wear but if you need to get somewhere, National Rail branches are running (mostly a reduced service, check before you travel) and most TFL services are running with a reduced or Saturday service. We're expecting a strong service on the line between the sofa, television and fridge.