Mary Phillips's Makeup Recommendations
Mary Phillips, Makeup Artist to the Stars, Spills Her Secrets
As POPSUGAR editors, we independently select and write about stuff we love and think you'll like too. If you buy a product we have recommended, we may receive affiliate commission, which in turn supports our work.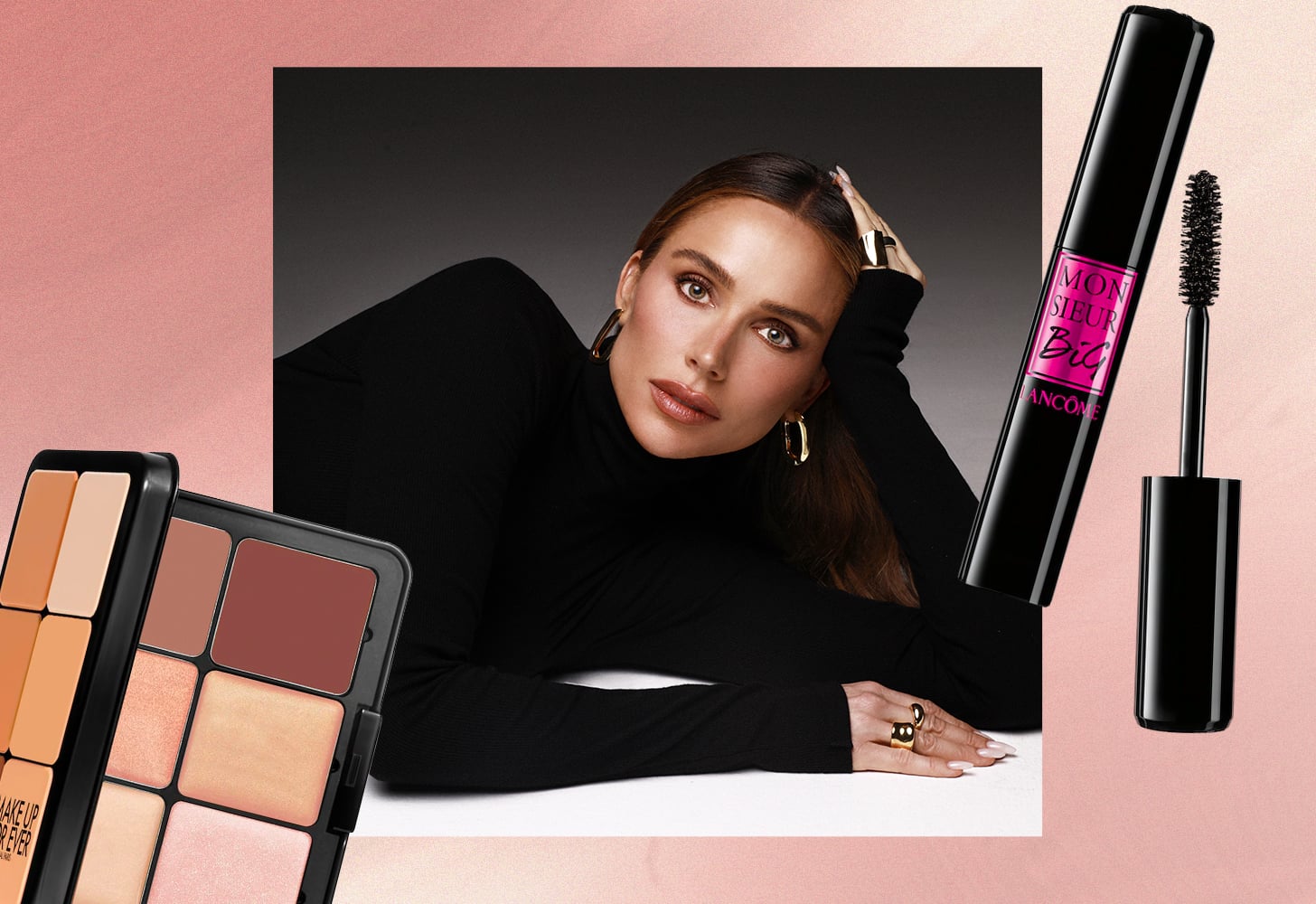 Mary Phillips has made quite a name for herself in the beauty industry over the last two decades. As the makeup artist behind some of the biggest names in Hollywood, like the Kardashian-Jenners, Hailey Bieber, and Jennifer Lopez, just to name a few, Phillips's mastery of makeup has garnered her a massive audience on social media with followers hoping to sneak a peek not just at the talent she's working with, but also the beauty products she swears by.
Both her profession and proximity to A-list clients grant her access to the latest and greatest new launches across makeup and skin, making her product recommendations worth their weight in gold. Whether you're a makeup novice dutifully studying every one of her viral tutorials (the three-dot concealer hack changed one POPSUGAR editor's life, by the way) or an expert just looking to revamp your kit, Phillips is breaking down the tips and makeup essentials everyone should have.
"My top must-haves that you absolutely need in your makeup kit are foundation, concealer, colour-correcting concealers, cream contour and blush, loose powders, powder bronzer and blush, eyebrow pencils, eyeshadow, eyeliners, mascara, lip liners, and lipsticks," Phillips tells POPSUGAR. It may sound like a lot, but these are essentials you'll use every day to create a full face.
To get the scoop on the makeup products Phillips believes are kit-worthy and the ones she thinks you can skip, keep reading.
Mary Phillips's Favourite Sculpting Palette
It can feel like an undertaking to build out a makeup kit from start to finish, but if you put in the effort to find quality products, it'll ultimately save you in the long run. "If someone is trying to rebuild their makeup kit or start the process from scratch, I would recommend getting cream palettes that have a wide shade range," says Phillips. She likes the Make Up For Ever HD Skin Sculpting Palette (£72). "[It's] great because it has concealer, contour, and highlight shades all in one palette."
Mary Phillips's Tips For Finding the Best Foundation
Professional or not, finding a good foundation can be tricky. If you're hoping to pursue makeup artistry as a career, you're going to need more than just one or two shades in your kit. "For foundation and concealer, I'd suggest getting a couple of each light, medium, and dark shades," Phillips says. The good news is you don't necessarily need every option in the line. "You can use the shades you have to mix colours," she adds.
It's also important to arm yourself with the right finishes. Phillips likes to have thick, full-coverage foundations on hand (like the Armani Beauty Luminous Silk Perfect Glow Flawless Foundation (£45), as well as lightweight, sheer varieties. "For a more natural-looking foundation, I prefer a thinner, more serum-like consistency so the skin can shine through," she says. The Hourglass Veil Hydrating Skin Tint Foundation (£49), which is editor-approved, is a great option for this.
Mary Phillips's Tips For Finding the Best Eyeshadow Palette
The right eyeshadow palette holds infinite possibilities. "For a beginner's kit, I would definitely look for palettes that have matte neutral colours," Phillips says. "Those are staples in a kit. Then you can add some shimmers and different colours once you are ready to build and be more adventurous." A great neutral palette that's also budget-friendly is the Maybelline The Nudes Eyeshadow Palette (£12).
Mary Phillips's Favourite Eyeliner
Eyeliner comes in a variety of different types, colours, and finishes. Though it can't hurt to have a classic black liquid liner on hand, Phillips says, "I prefer a creamy eyeliner that is easy to smudge but will also set in place." Her favourite is the Victoria Beckham Beauty Satin Kajal Liner (£26), which comes in a wide range of colours.
Mary Phillips's Tips For Finding the Best Lip Products
A number of Phillips's makeup tutorials are lip-related so it should come as no surprise that she says, "Every makeup artist needs to have lip liners." She even goes as far as placing lip liner above lipstick in importance. "You can even fill the whole lip with the liner if you don't have many lipsticks." We love the Charlotte Tilbury Lip Cheat Lip Liner (£21) because it comes in a variety of neutrals. Phillips also says a clear lip gloss is your liner's best friend and belongs in every makeup bag. "Then you can add a little shine to any colour that's already on the lips."
Mary Phillips's Favourite Mascara
Mascara is the centre of every makeup look, whether you're going for full glam or a natural, no-makeup makeup look. "I look for big brushes that give a lot of volume," says Phillips. "The Lancôme Monsieur Big Volumizing Mascara (£25) is a perfect example."
The Makeup Product You Don't Need
Phillips's list of must-have products is practically a mile long, but there's one item she feels you can skip. "One product I typically don't use is a primer," she says. "Prepping the skin with the right skin care is just as good, if not better." Hot take.
Image Source: Courtesy of Mary Phillips Sephora.com Getty / Iana Kunitsa and Photo illustration by Becky Jiras