Love Island Needs to Do Better For Black Women on the Show
Love Island Needs to Do More to Improve Black Women's Experience on the Show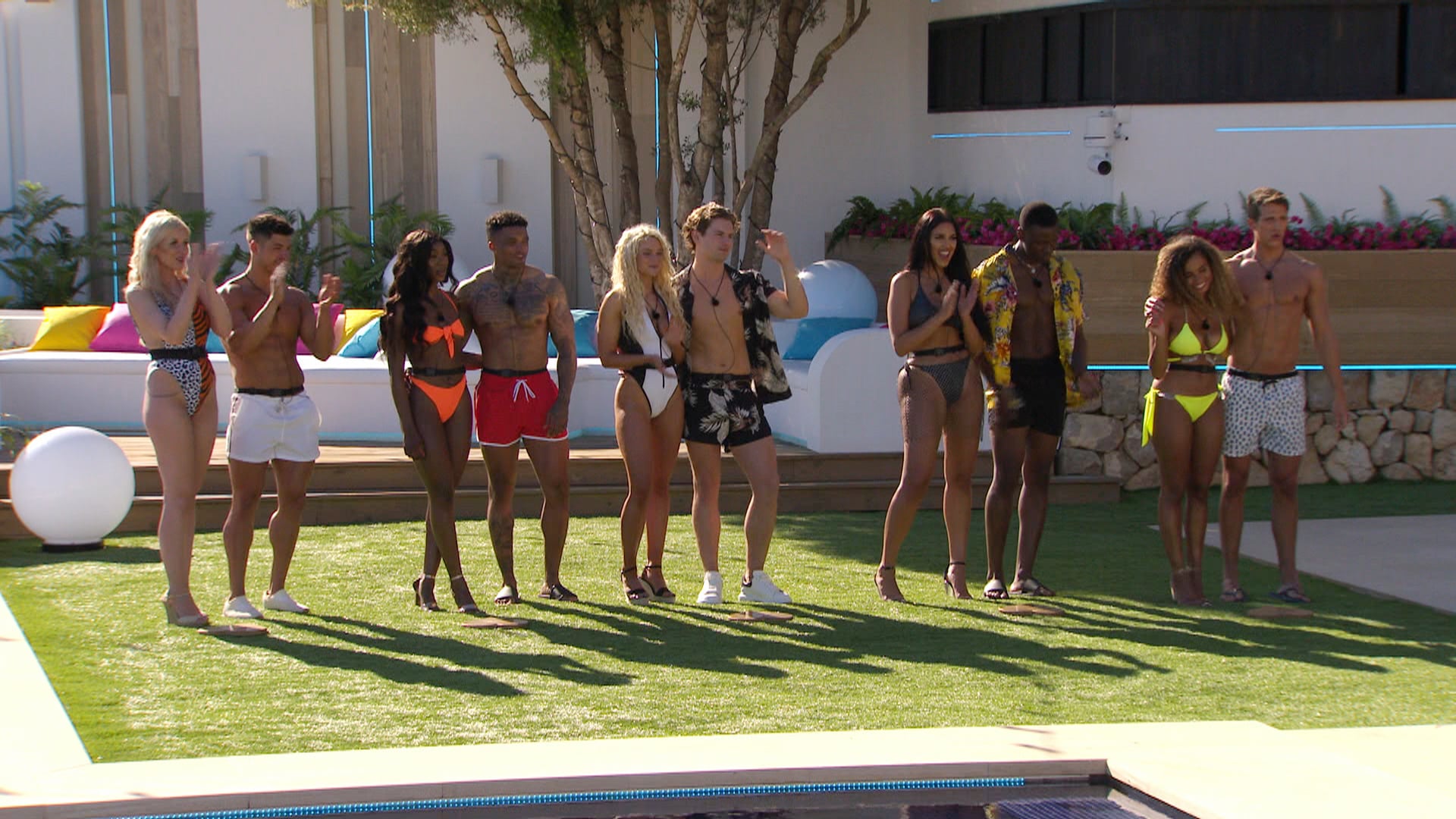 Love Island series 7 is well underway, and although a lot of changes had to be made in order for it to air this year (the show was cancelled in 2020 due to COVID-19), the less than pleasant experiences of the show's Black women contestants remain the same. It's no secret that the show's portrayal of Black women has been the focus of many conversations online. Just before the current series aired, I came across a tweet telling Black viewers to stop expressing their concerns about the treatment of Black women on the show and to just enjoy the entertainment. Although this was the viewpoint of one individual, I find it impossible to be "entertained" when Black women are having an incredibly tough time on national TV because they've been overlooked by potential suitors. And whilst Love Island is a television show, with the challenges and constant recouplings more about creating drama that forging actual relationships, the experiences of Black women contestants serve as a firm reminder of what many single Black women deal with in the real-world dating scene.
Society has learned not to undermine the importance of representation. With the events of the past year dominating our screens and social media feeds, 2021 was the Love Island producers' golden opportunity to change the one-dimensional narrative relating to Black women's experiences on the show. Time and time again, we have seen Black women not get picked during the coupling process, which has inevitably led to them experiencing feelings of self-doubt. In 2018, Samira Mighty, the show's first Black contestant, was left in tears when she was turned down by her crush Frankie. The following year, Yewande Biala and series winner Amber Gill were both dumped without warning in a shocking recoupling, leaving both of them distressed and in tears.
Black women's desirability does not have an expiration date, and this is a really harmful message to be putting out there.
Series 7 is the second series of Love Island that I've watched, and I believe the show still has a huge representation problem concerning Black women. At the start of this series, Rachel and Kaz were the only two Black women on the show, and on multiple occasions, we saw them struggle with similar issues that plagued previous contestants. Dating should be a fun experience, especially when you are getting to know someone new, so it's unfortunate that we have had to watch as two Black women are consumed with doubt that almost seems to take the joy away from their time on the show. Honestly, this has been uncomfortable for me to watch at times. In complete contrast, this doesn't even come close to the experiences of the white female contestants on Love Island, who are more sought after and endlessly showered with compliments about their appearance.
So far during series 7, there has been one lacklustre attempt from producers to potentially change the negative experiences Black women are used to on the show, and that was when Rachel came into the villa and was given 24 hours to decide who she wanted to couple up with. As a Black woman, watching the situation play out was uncomfortable because I knew that it was only a matter of time before Rachel would be subjected to the same fate as previous contestants. Putting a Black woman in a position where two men are forced to spend 24 hours vying for her attention in order to save themselves from elimination was not the power move ITV thought it would be. Black women's desirability does not have an expiration date, and this is a really harmful message to be putting out there. The pessimist in me knew the situation wouldn't have a happy ending, as she openly struggled to come to terms with the fact that her relationship was one-sided.
Kaz's experience differs slightly, as she was coupled up with Toby at the beginning of the series. At first, there was hope that a Black woman would finally have a positive experience on the show, but cracks started to appear when Toby told Kaz that he was attracted to "energy". Watching a beautiful Black woman being reduced to a single personality trait was tough because of the many stereotypes we've had to overcome through the years. There is so much to love and appreciate about Black women, so when white female contestants are described as "stunning" and "attractive", whilst Black female contestants are described as "positive", "strong", "independent", or "sassy", there's no question that we have been disregarded. Don't get me wrong, it's nice to compliment someone's personality, but we all rely on some form of external validation to a certain degree (mostly due to this social media age we are living in), and Black women are not exempt from such feelings. Implying all we have to offer is "character" feels degrading.
Love Island's producers need to acquaint themselves with the fact that Black women do have positive relationship experiences
The male contestants are entitled to their preferences, but the underlying question here is why the show's producers aren't able to find men who are attracted to Black women, regardless of their race? If this is something they can't do, then it may be time for Black women who are looking for love to think twice. The harsh reality is that Black women who go on Love Island and many other dating shows are often staring rejection in the face, whether they are aware of it or not. Until something is done to change the current narrative that Black women aren't wanted, loved, and desired, Love Island will always make for uncomfortable viewing for me.
Dating shows should be leading the way for diversity and representation, but instead they have chosen to capitalise on incredibly harmful stereotypes. Black women do have long-lasting and fulfilling relationships, and this should be well-represented on screen. Many of us have seen positive examples of relationships from our parents, grandparents, or other people in our community. In order for Black women to be represented properly on dating shows, Love Island's producers need to acquaint themselves with the fact that Black women do have positive relationship experiences. They aren't out of our reach, and this idea should stop being shared with the nation.