Is Pumpkin Keto?
Can You Have Pumpkin on the Keto Diet? This Dietitian and Keto Expert Explains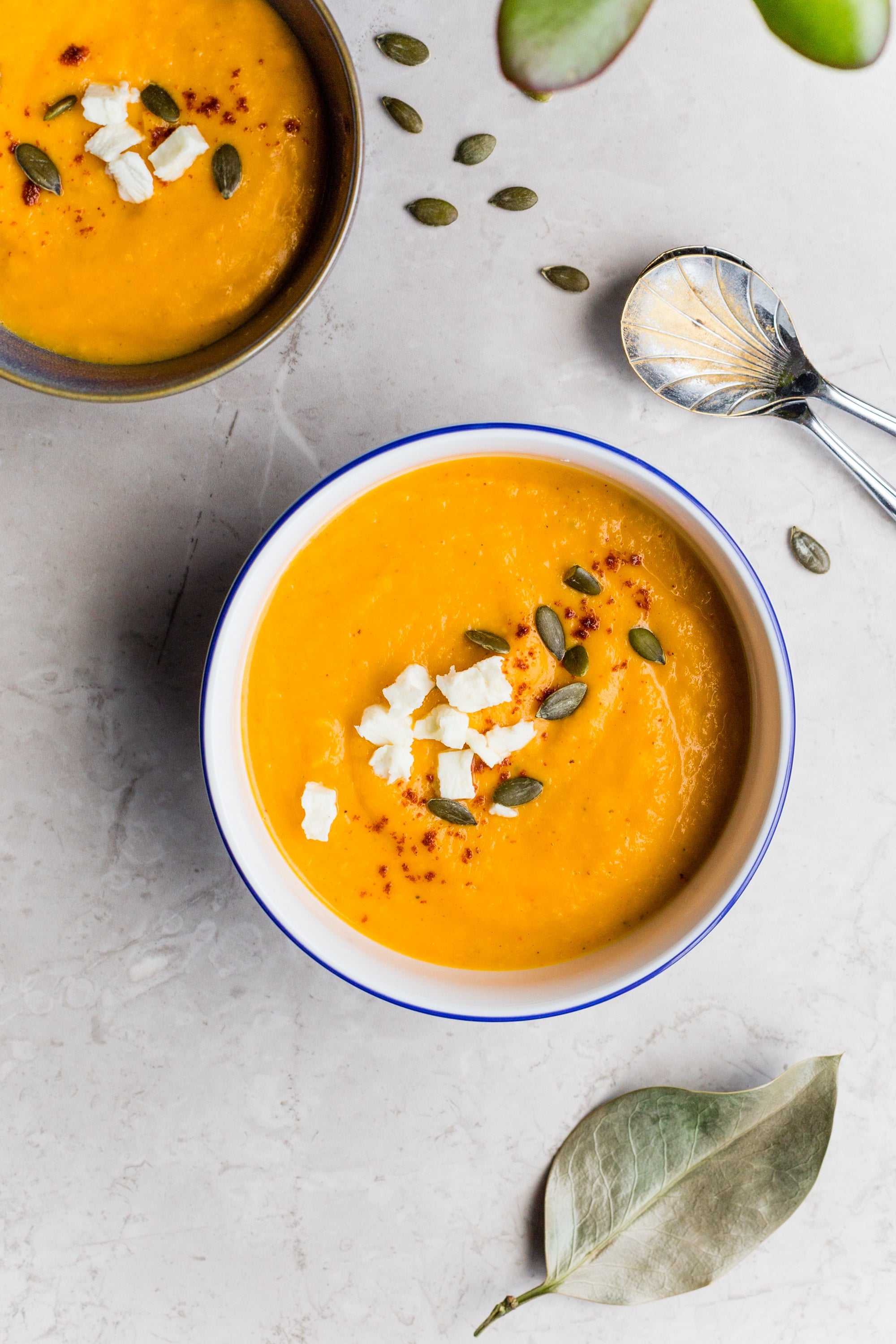 If you're following the keto diet, it may seem like pumpkin spice season is off-limits for you: PSLs, pumpkin bread, and pumpkin chocolate chip cookies are all too carb-heavy to keep you in ketosis. But what about the actual pumpkin itself? Can you enjoy the seasonal root vegetable and still stay on track? It depends, says registered dietitian Sarah Koenck, member of the clinical team at Virta Health.
"Pumpkin is a root vegetable, so for many people it can have too many carbs to be able to stay in ketosis," she told POPSUGAR. "However, a little pumpkin goes a long way! Small amounts of unsweetened pumpkin in recipes such as low-carb muffins or cheesecake can add just the amount of Fall flavour you are looking for without adding too many carbs."
Another trick is to get the Fall flavour with a dash of pumpkin pie spice. You can add it to your morning coffee for a healthy, sugar-free pumpkin spice coffee or stir some into your full-fat Greek yoghurt (bonus: a spoonful of unsweetened pumpkin puree will really make it tasty).
If you do want to enjoy the taste of pumpkin this season, just be sure to measure it out: one-half cup of canned pumpkin puree is about 10 grams of carbs, which may throw off your daily macros. But a spoonful every once in a while won't hurt. If you're dying to dig in this season, check out the keto-friendly recipes in this roundup of 10 low-carb recipes.