Becca Kufrin Talks About Arie Luyendyk Jr. and Lauren B
Becca Kufrin Is Ready to Say "Sayonara" to Arie and Lauren, and We Don't Blame Her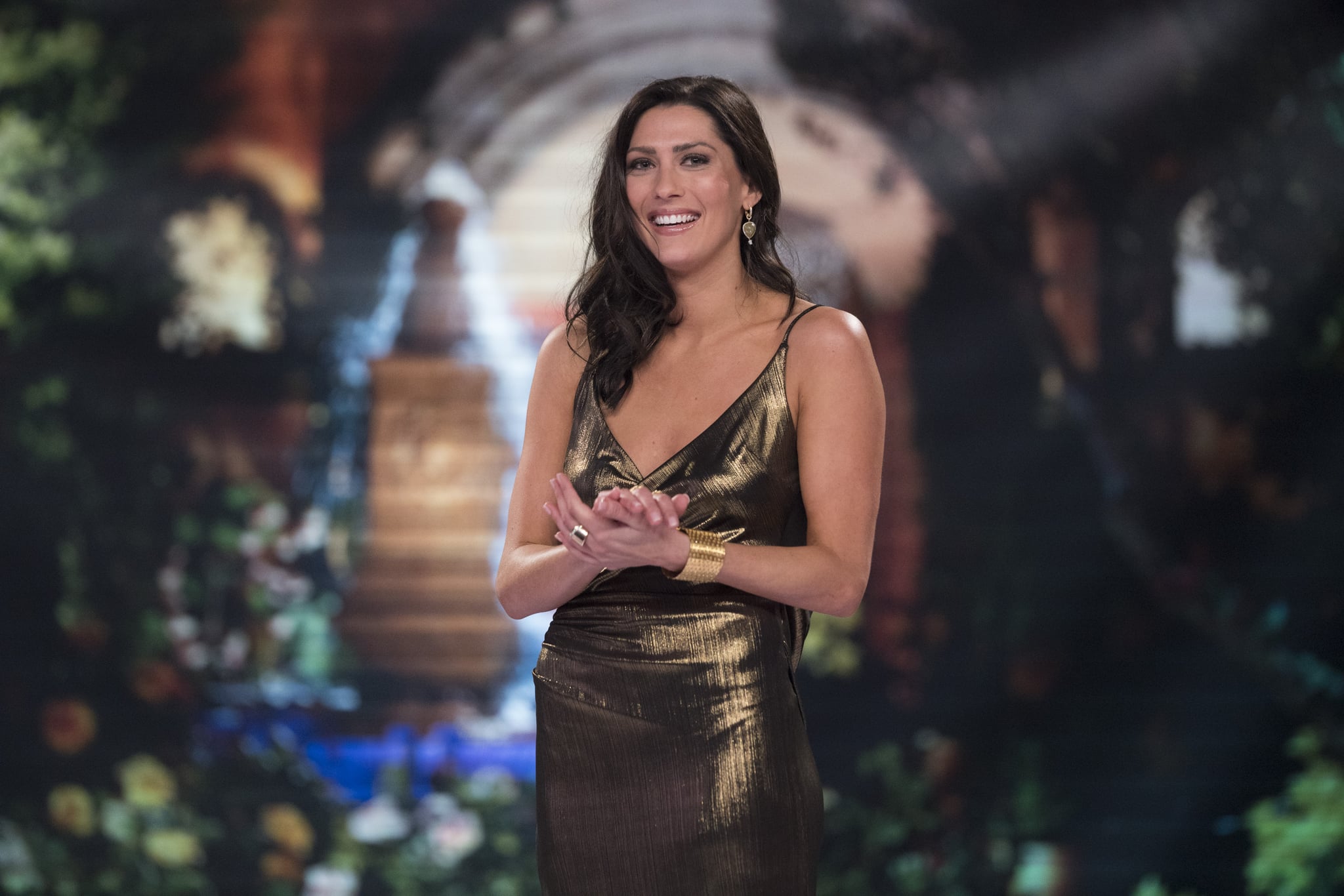 Let Becca Kufrin be your inspiration for how to deal with a breakup. After getting her heart broken by Arie Luyendyk Jr. on The Bachelor, the 27-year-old is moving full speed ahead and living her best life. Even though Arie ended their engagement to be with Lauren Burnham, Becca admitted she doesn't have any hard feelings. In fact, she doesn't have any feelings for her former fiancé at all.
"I wish him and Lauren the best," she told E! News about Arie and Lauren's recent engagement. "Watching their relationship unfold, it made much more sense. I'm just ready to move on and be done with that and sayonara to them." Even though she was completely blindsided by Arie's brutal on-camera breakup, she doesn't hold any grudges. "At the end of the day, I think I'm winning!"
And it certainly won't be hard for her to move on. Following the dramatic season finale of The Bachelor, Becca was rightfully crowned the new Bachelorette. She met the first five men during the After the Final Rose special and has already kicked off filming. While she admitted the whole process feels a bit "surreal," she is more than ready to find love again. "After meeting the guys coming out of the limo that first night, it just put me at ease, and it just makes me so excited to start this!"
We can't wait to go on the journey with her when The Bachelorette premieres on May 28.