Colton Underwood's Poster For The Bachelor 2019
The Tagline For Colton's Season of The Bachelor Made My Eyes Roll All the Way Out of My Head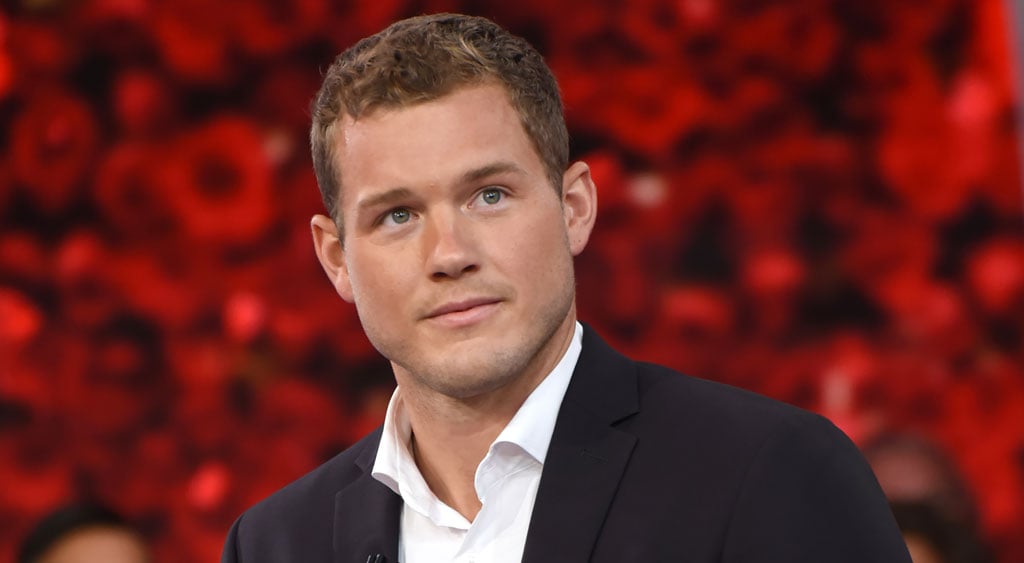 Guys, I'm not sure if you've heard, but Colton Underwood is — *pauses to look over both shoulders for Chris Harrison* — a virgin. That's right. He's a big macho football player who's also a virgin. Can you believe?!
OK, OK — do I actually think Colton, 26, admitting he's never had sex before while appearing on national TV during his stint on Becca Kufrin's season of The Bachelorette is something to freak out about? No. In fact, I feel quite the opposite, even if it felt a little like a last-minute ploy to bond with Becca so she'd keep him in the competition. Emotionally manipulative? Maybe. But brave nonetheless? Kinda!
I don't think I need to explain all the gender norms associated with being a former football player in the NFL that makes his being a virgin — especially one who's had a number of high-profile relationships — so notable. We also have to take into account that he's a male contestant on a reality show like The Bachelor, which still has yet to cast a person of colour as its leading man after 23 seasons. Twenty-three seasons, people! It's because of those old-fashioned, outdated ideals that Colton's honesty about his sex life ended up being such a Big Deal™ on both The Bachelorette and his subsequent appearance on Bachelor in Paradise. And now, his virginity will be central to his own season of the dating show, which is scheduled to premiere on ABC on Monday, Jan. 7.
How do we know that? Not only because ABC did the same thing to "virgin Bachelor" Sean Lowe in the past, but also because the poster announcing the upcoming premiere date features a tagline with a not-so-subtle nod to the fact Colton has yet to swipe his v-card: "What does he have to lose?"
Colton's journey for love begins Jan 7. @chrisbharrison has your first look at #TheBachelor poster! pic.twitter.com/vocx8Nc3Gj

— The Bachelor (@BachelorABC) November 15, 2018
Ba-dum tss! Worst Bachelor poster tagline in history? Let's just say Becca's "Let's do the damn thing" doesn't hold a candle to this one.
At this point, Colton's virginity has inspired an entire skit on Jimmy Kimmel, plenty of wink-wink, nudge-nudge quotes from host Chris Harrison, and this lame tagline, and it will presumably be central to the story that unfolds when season 23 premieres next year. Given the Bachelor franchise's consistently poor choices as of late, it's not surprising in the least. But it's also yet another sign that the series needs to rethink how it does things in an effort to evolve with the times.